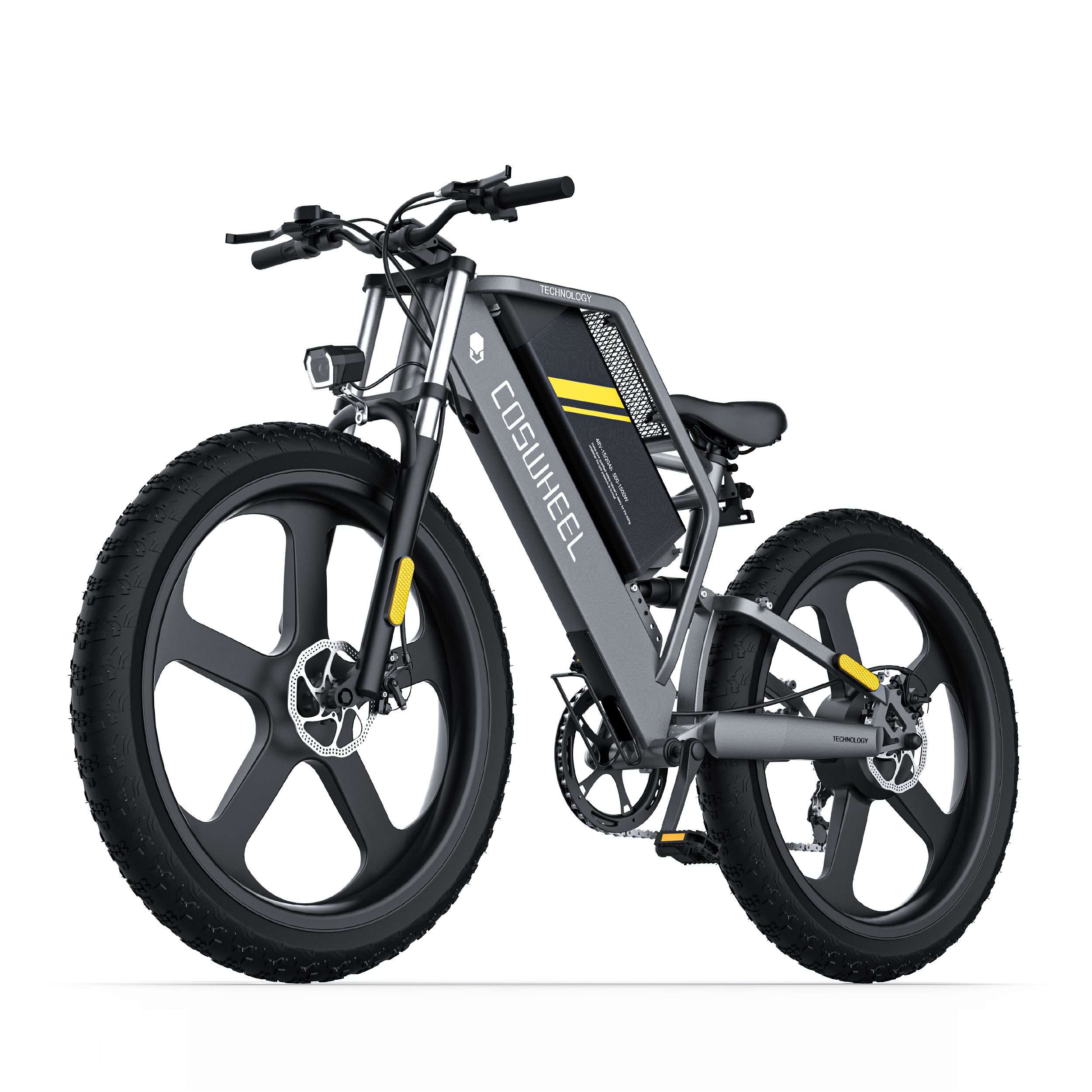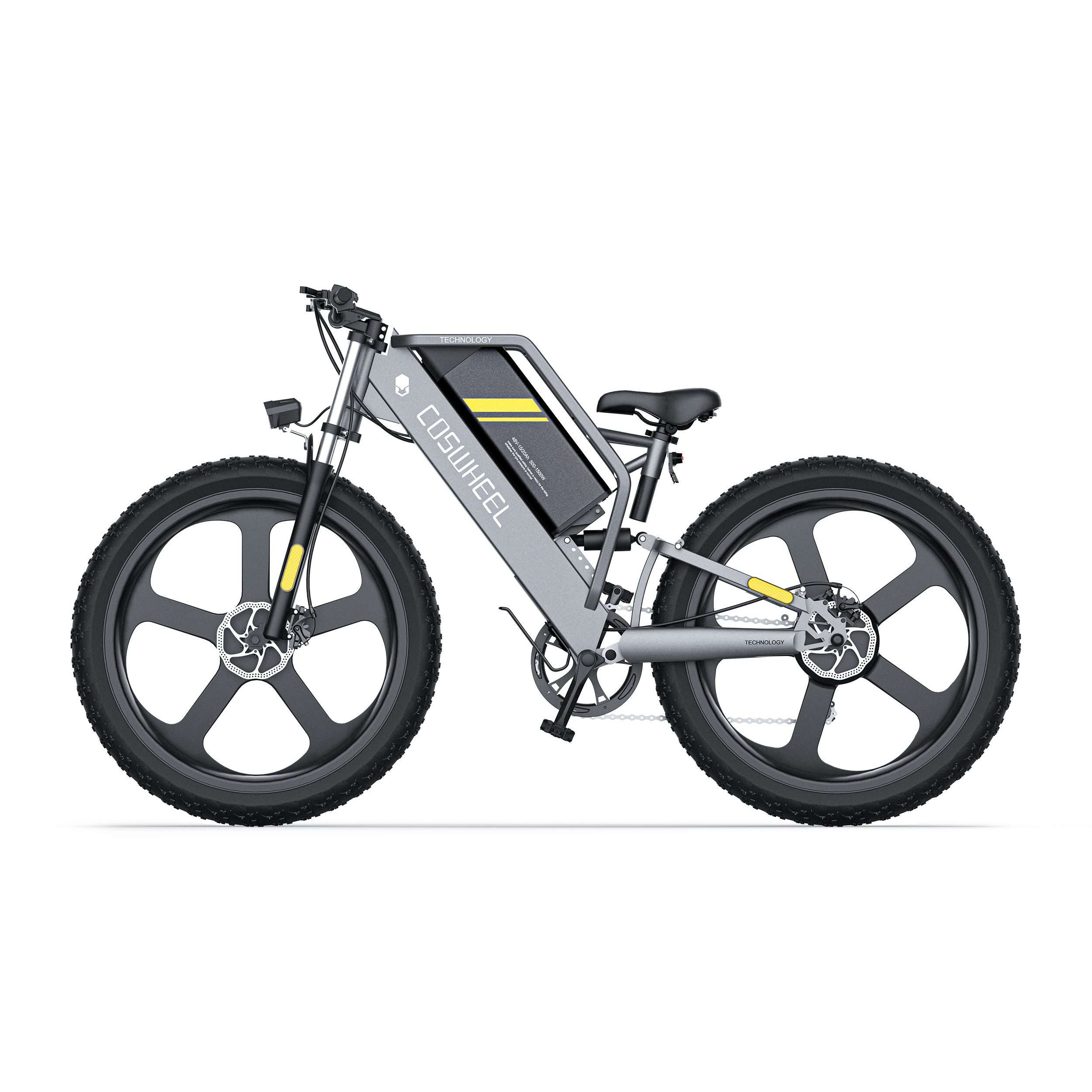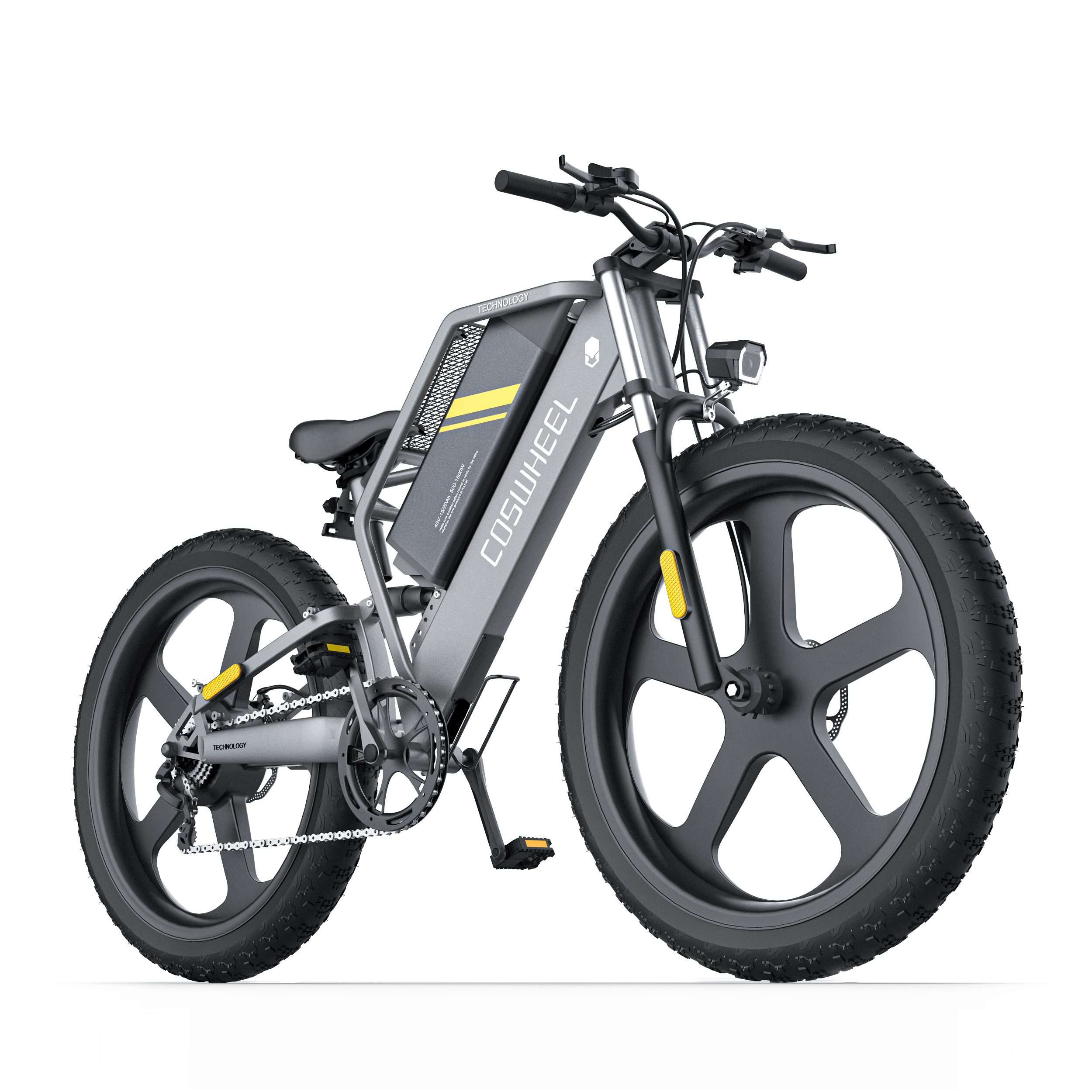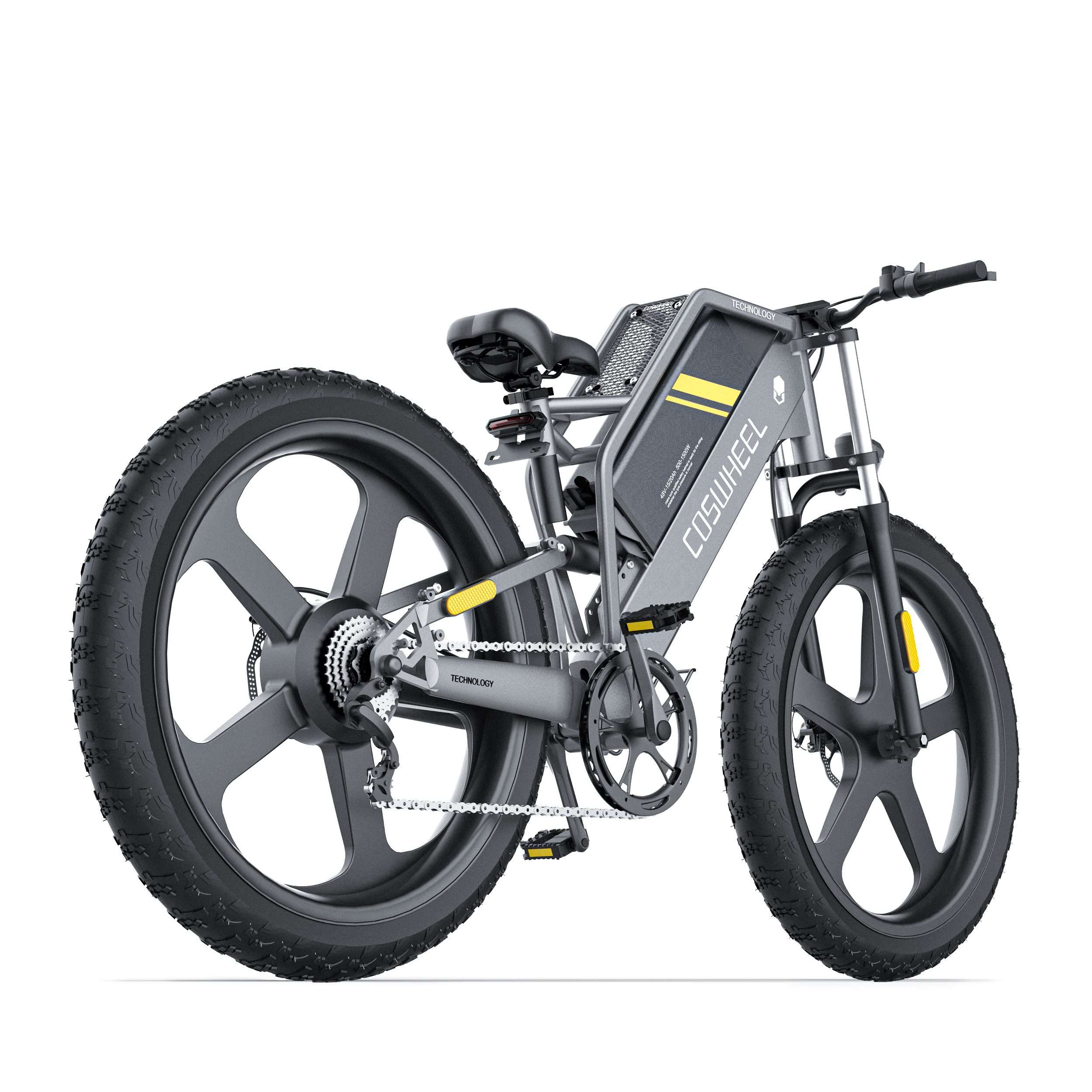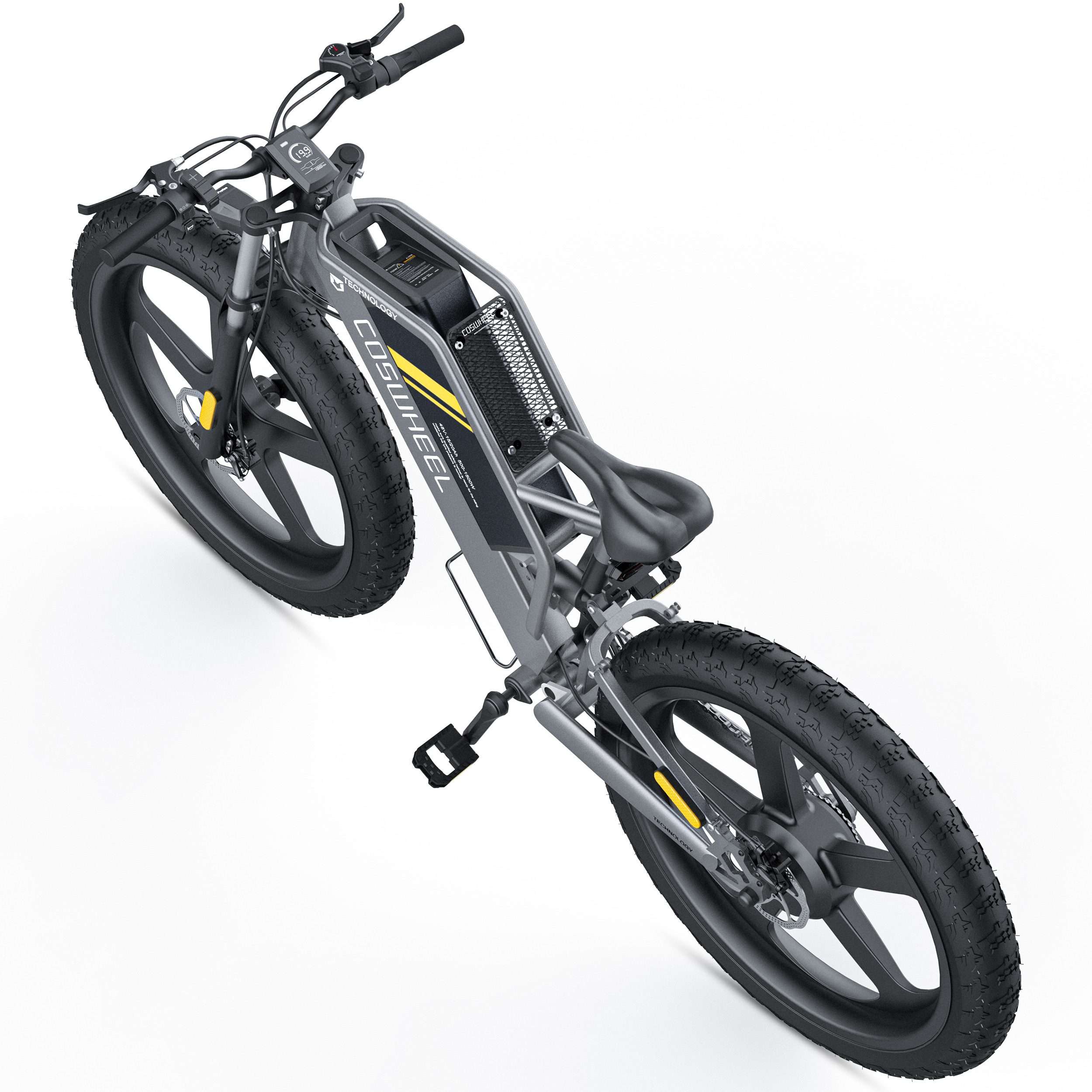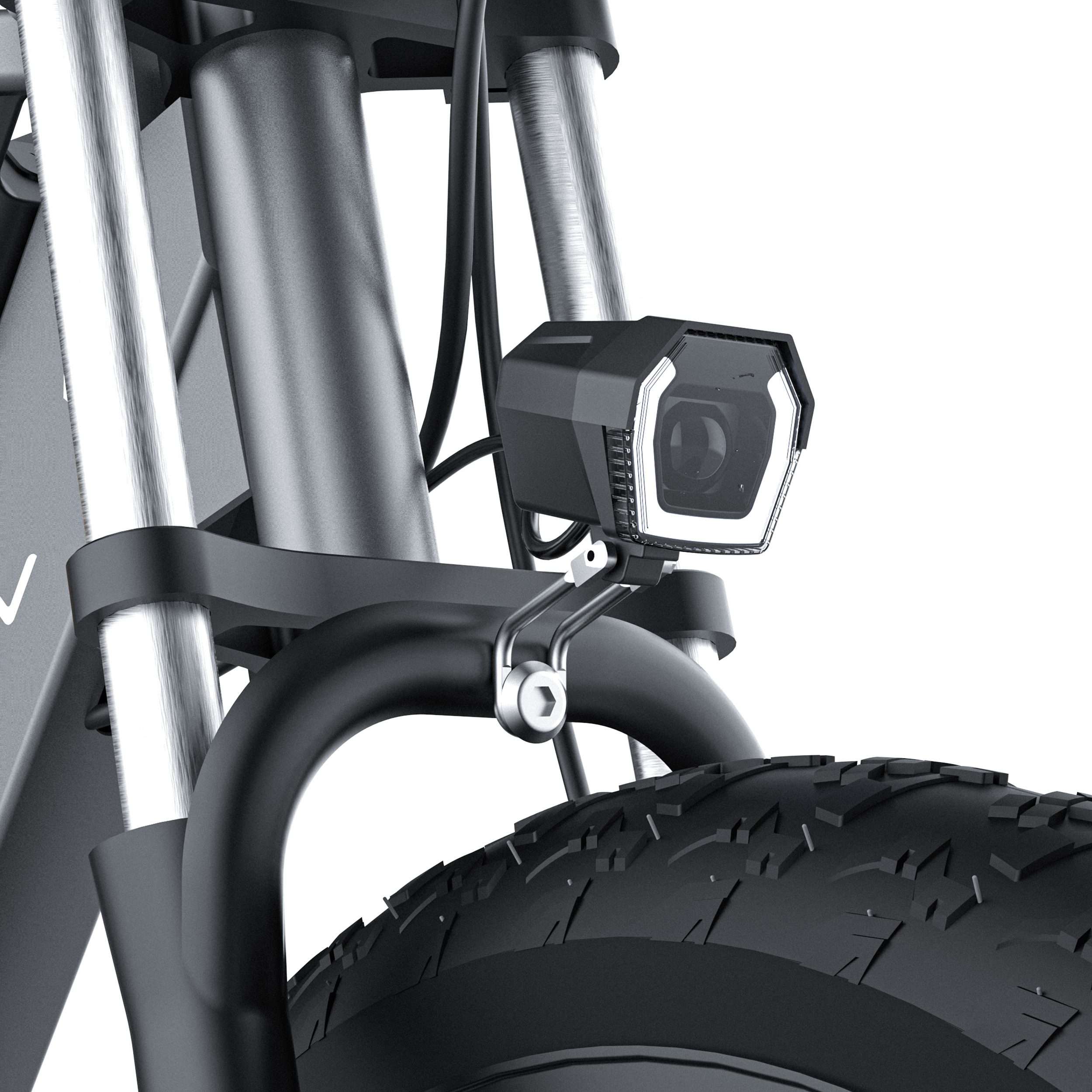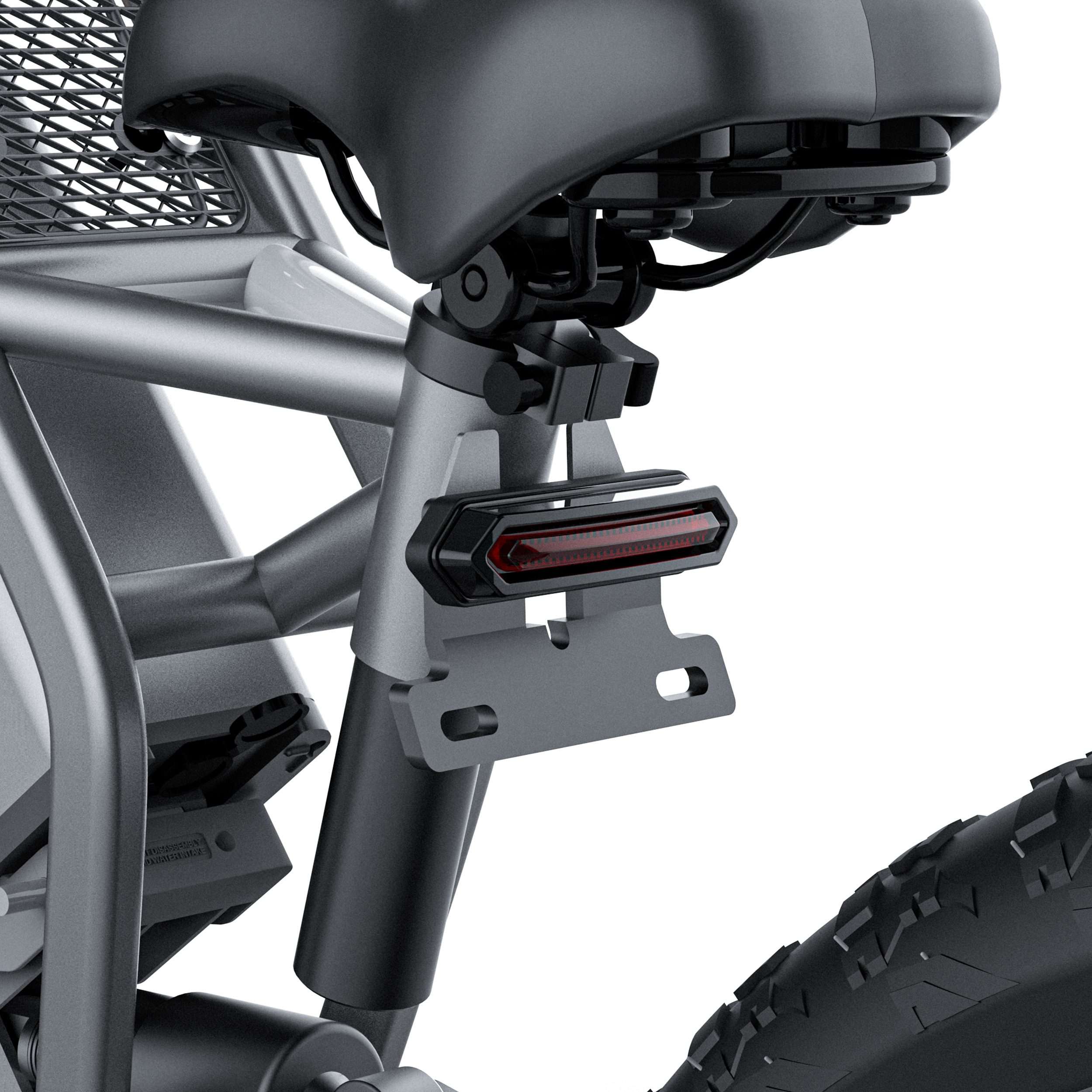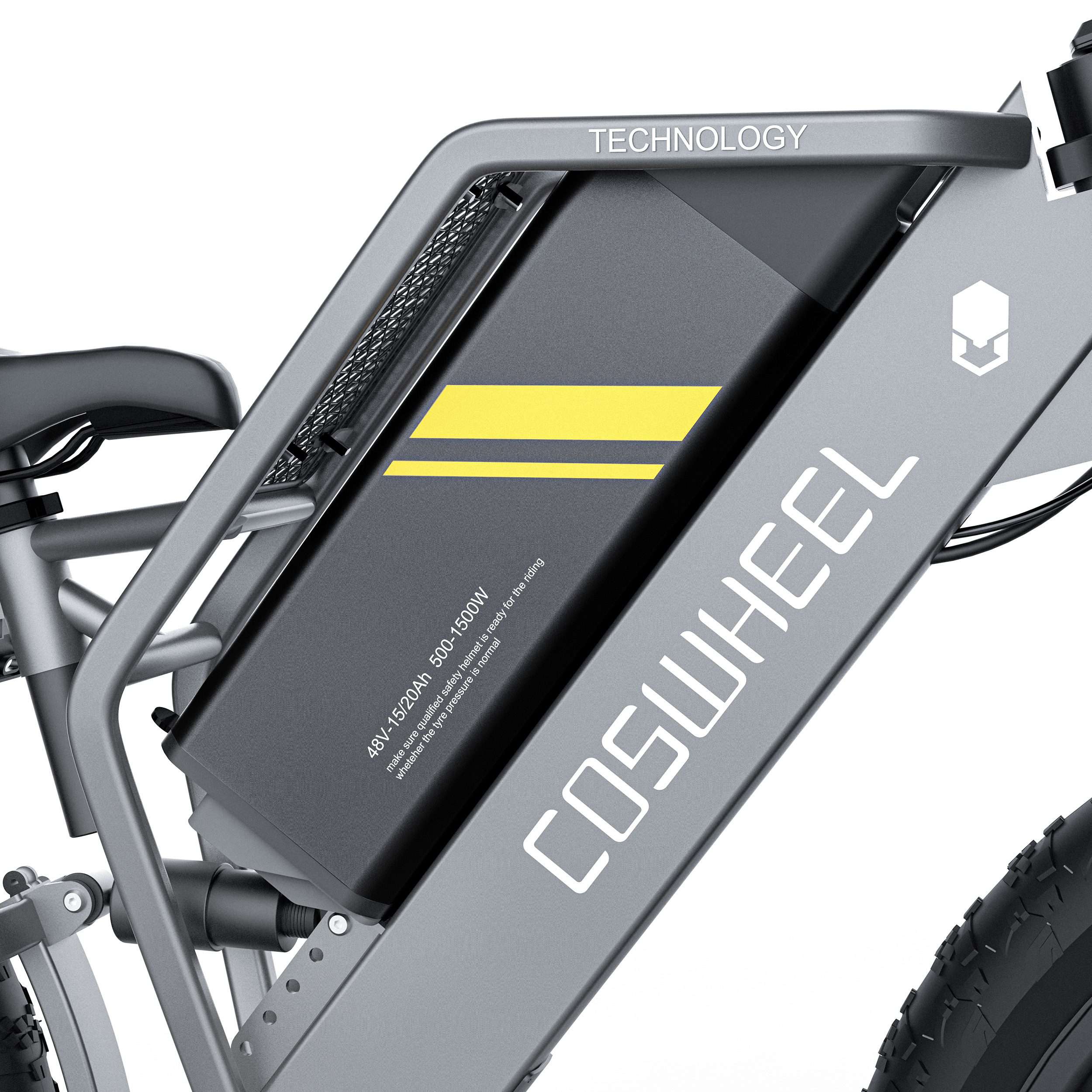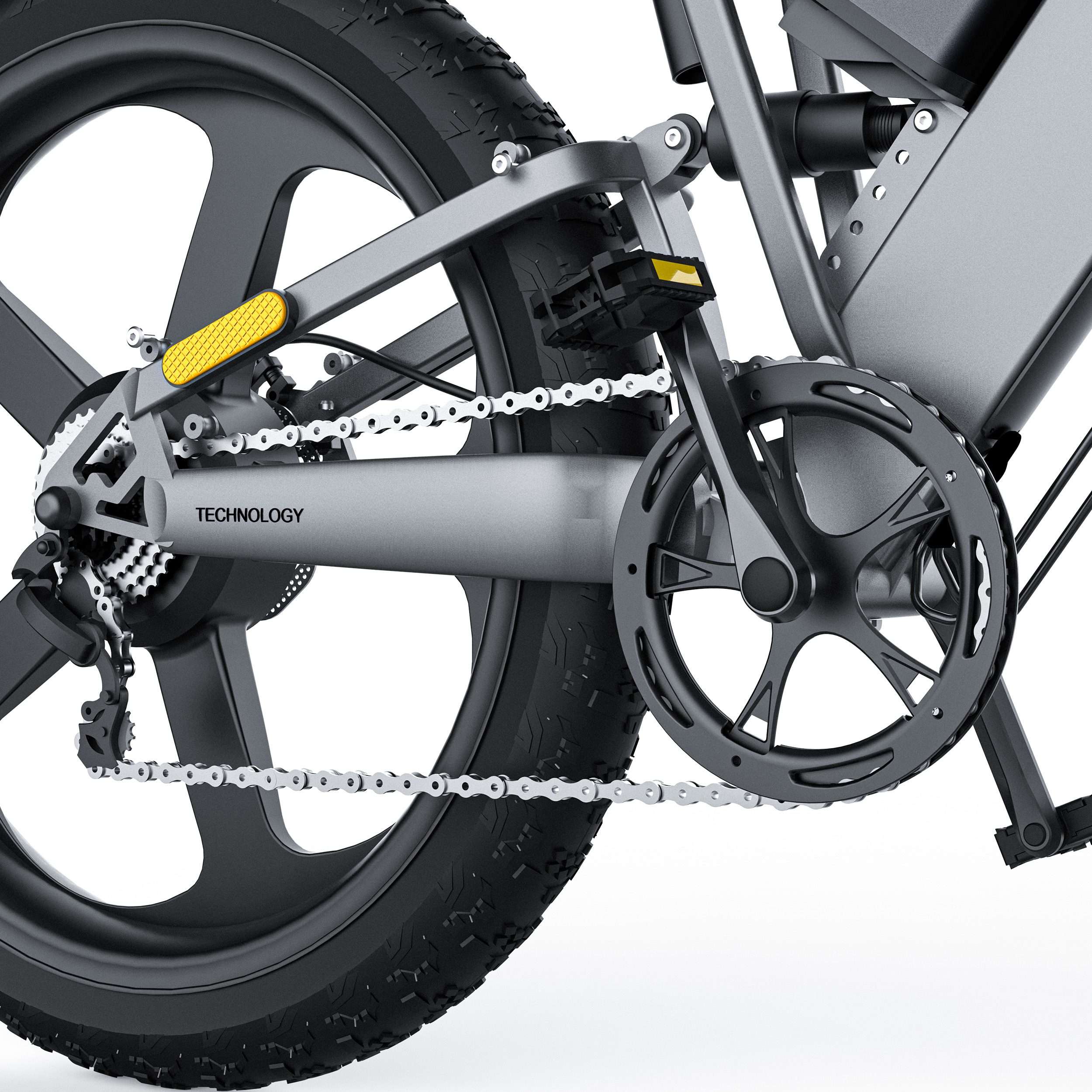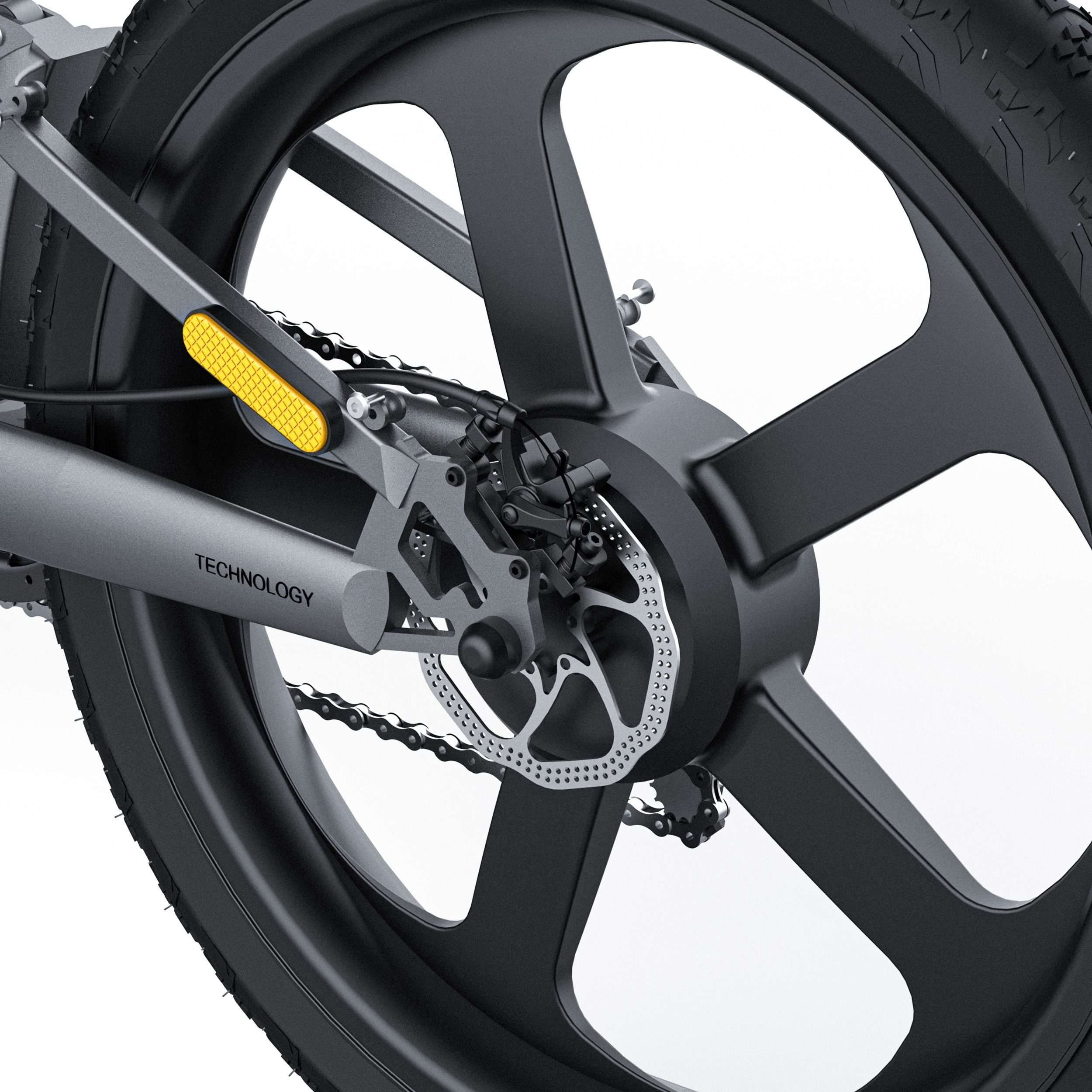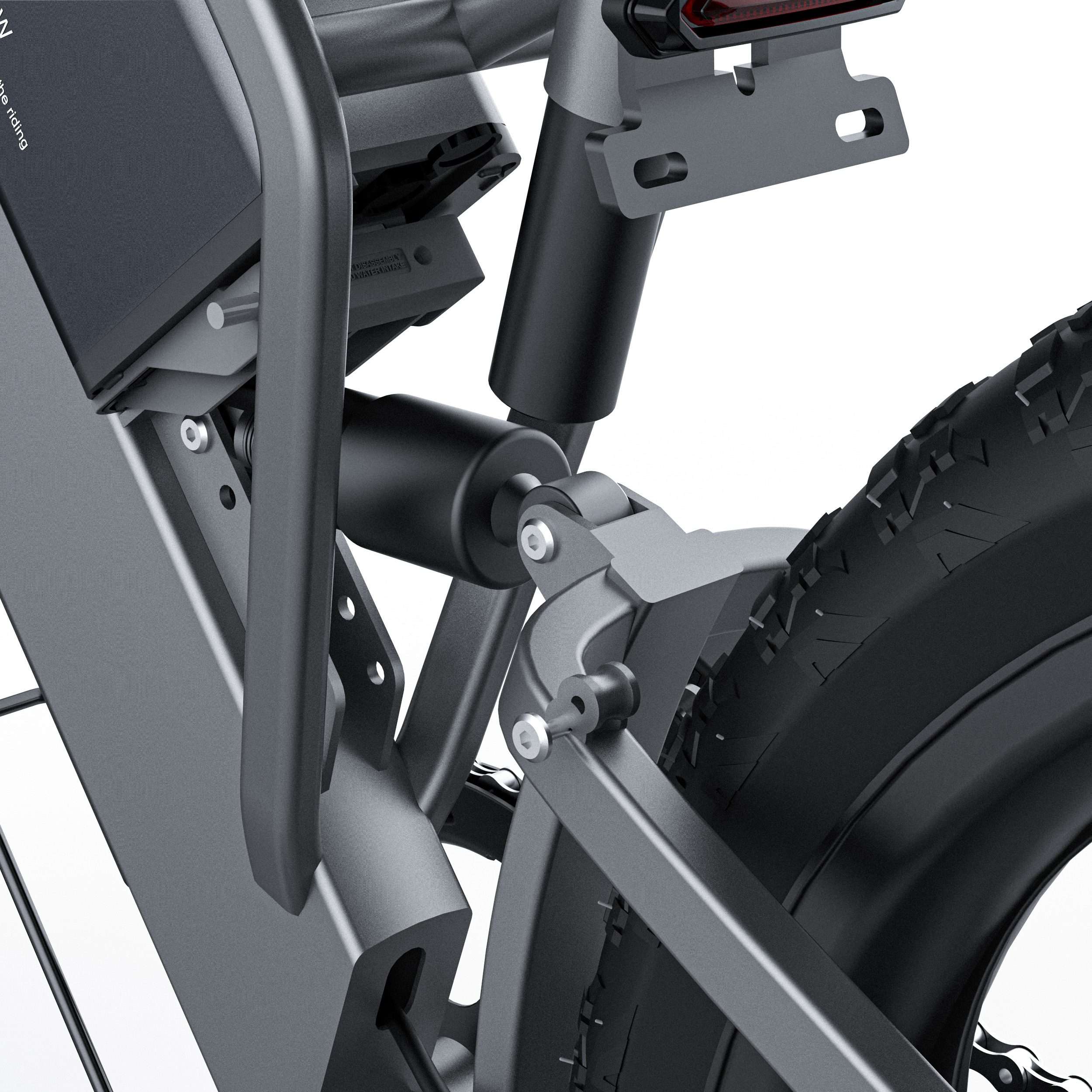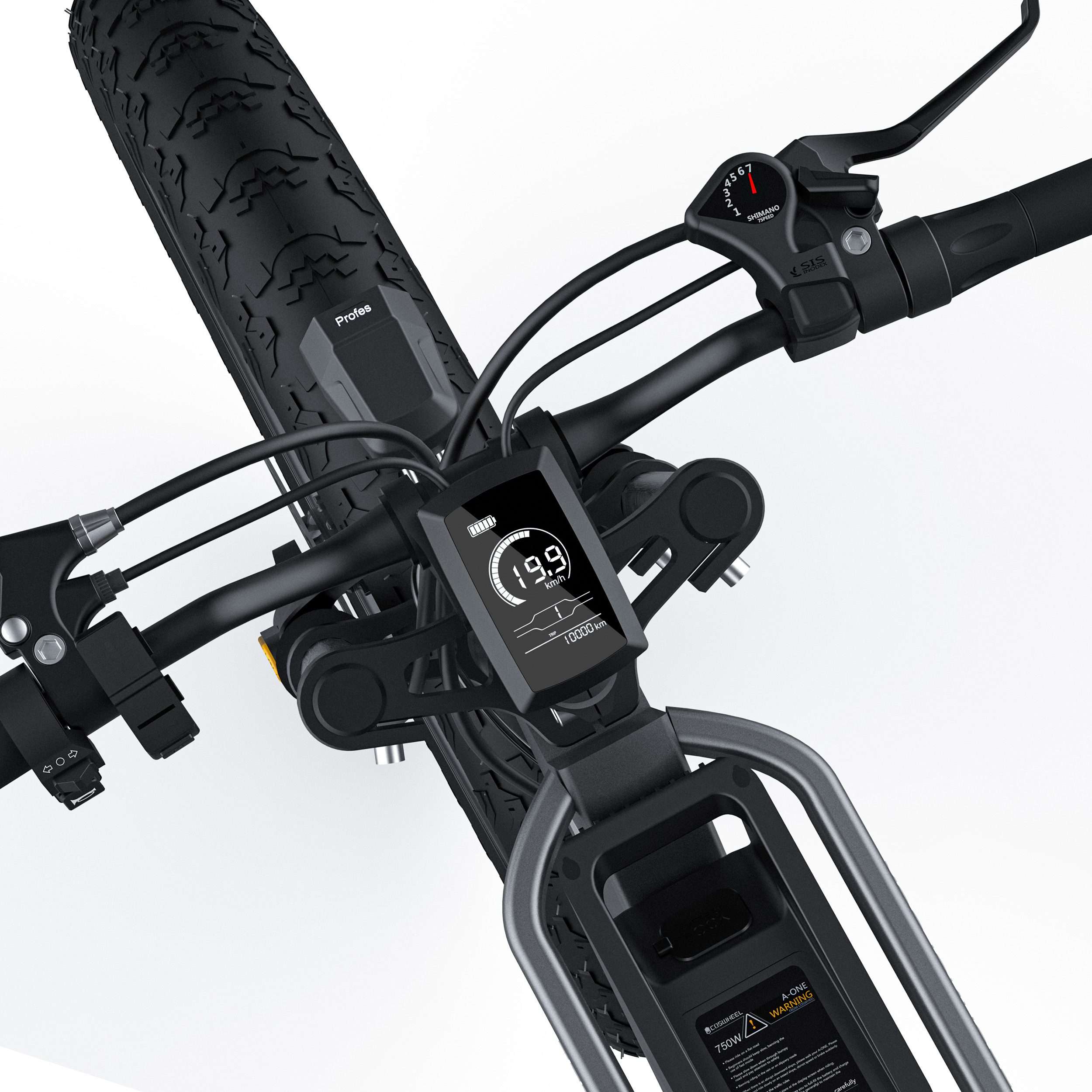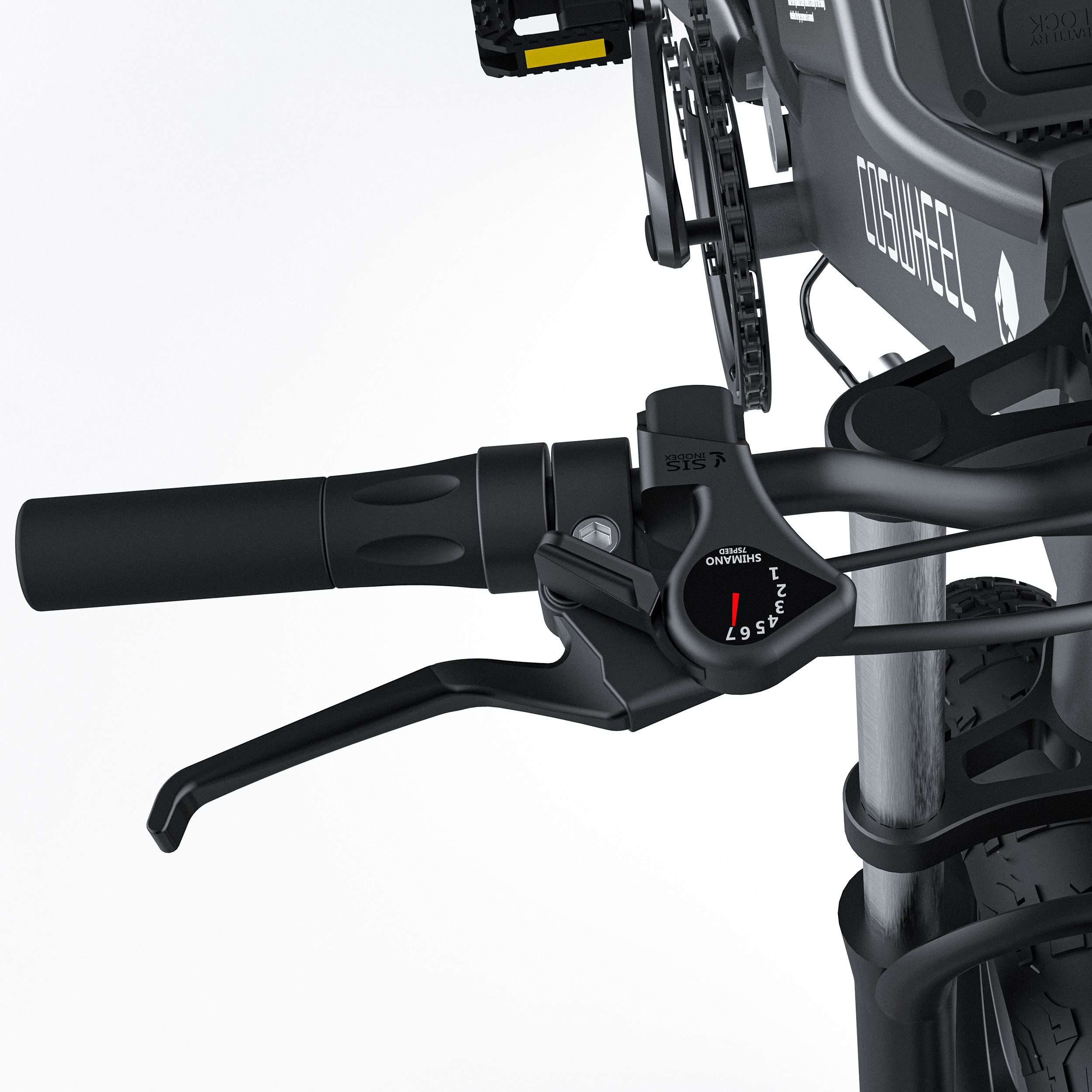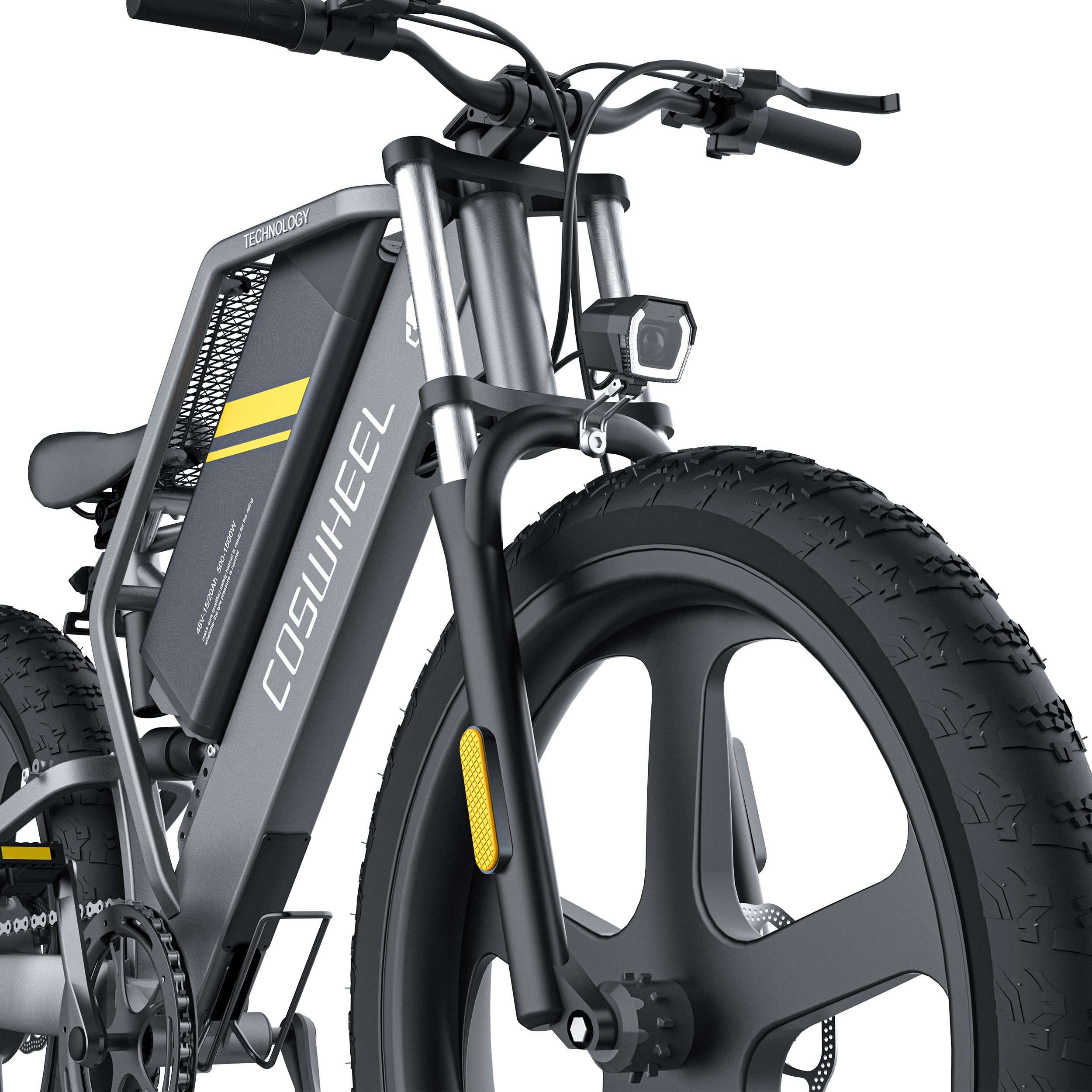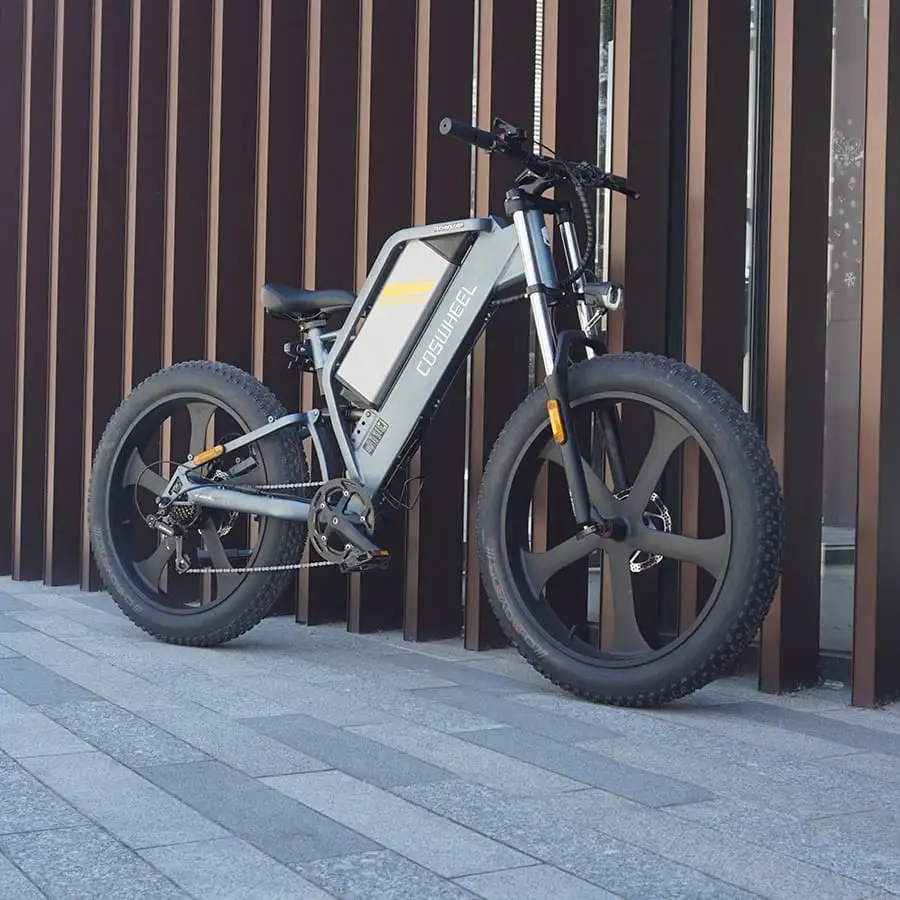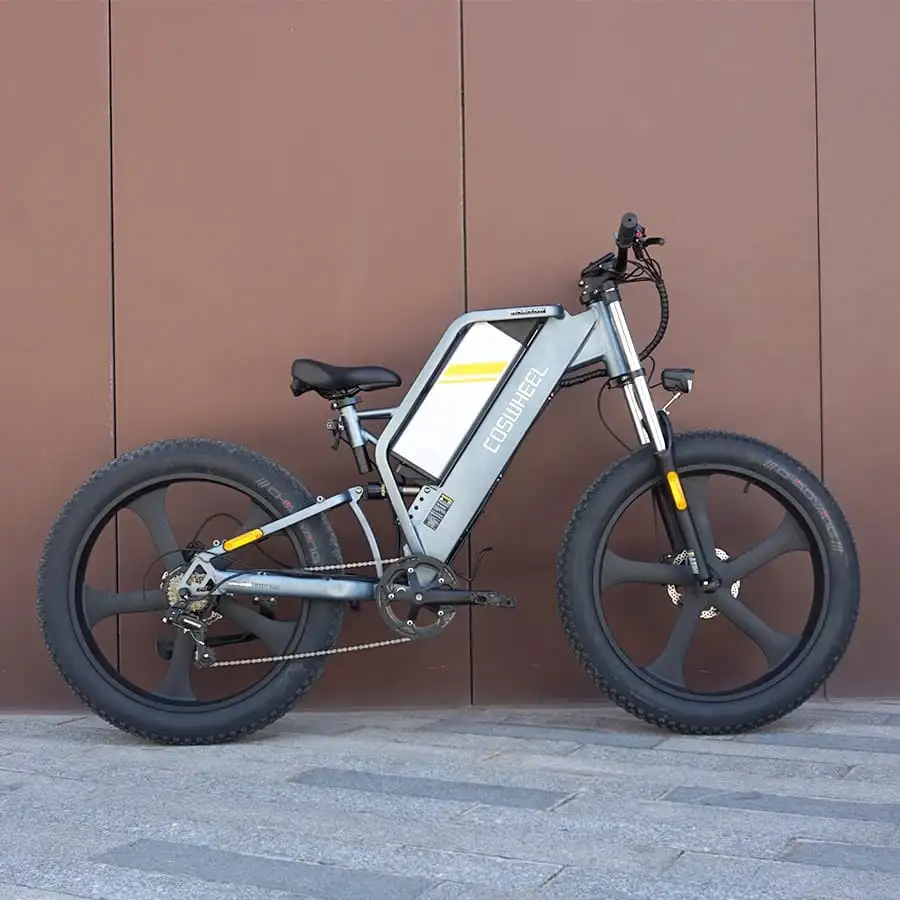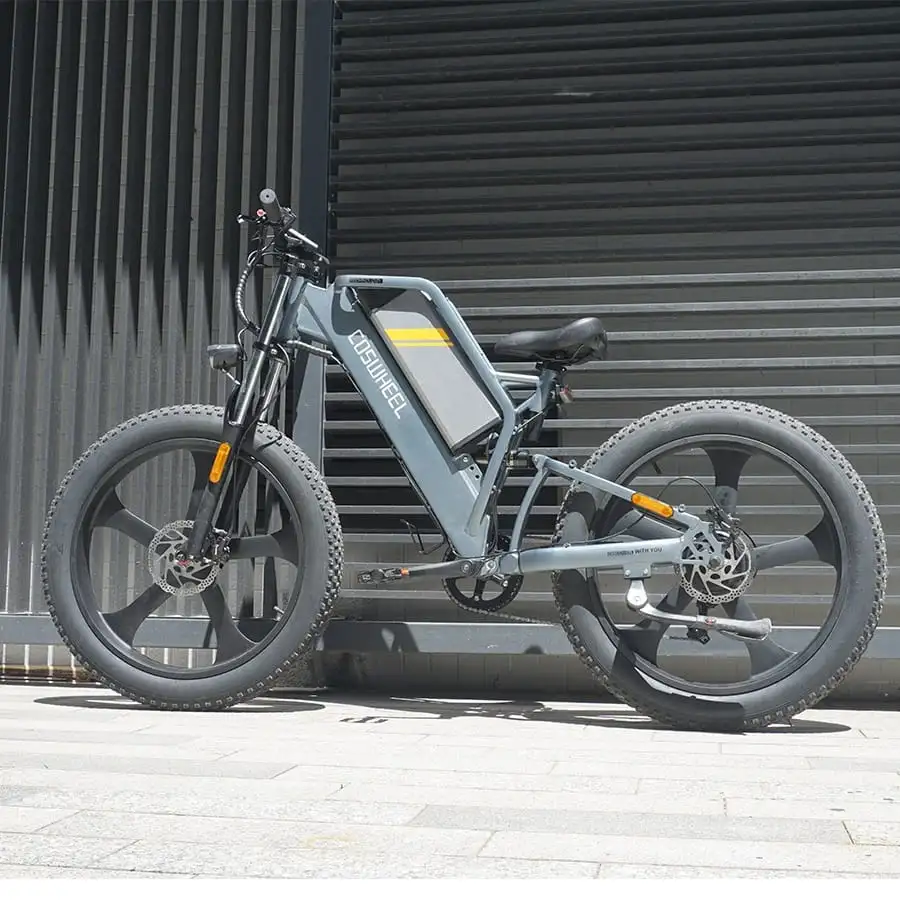 COSWHEEL T26 INCH ELECTRIC BIKE
At Coswheel, we present the extraordinary T26 eBike—a versatile and powerful 26-inch electric bike designed to take your off-road adventures to new heights. With its robust fat tire electric bike 750W/1000W(peak 1500W) motor for enhanced traction and innovative features, the T26 redefines what's possible in e-bikes. Experience the thrill of conquering challenging terrains and embracing the freedom of eBike off-road exploration.
The fat tire electric bike 750W/1000W(peak 1500W) motor is the perfect choice for those who want to take their e-Bike off-road. The fat tires provide excellent traction and stability, allowing you to tackle rough terrain efficiently. The fat tire electric bike 750W/1000W(peak 1500W) motor offers plenty of power to get you up steep hills or through muddy terrain. And with the adjustable suspension, you can customize the ride to fit your needs and preferences.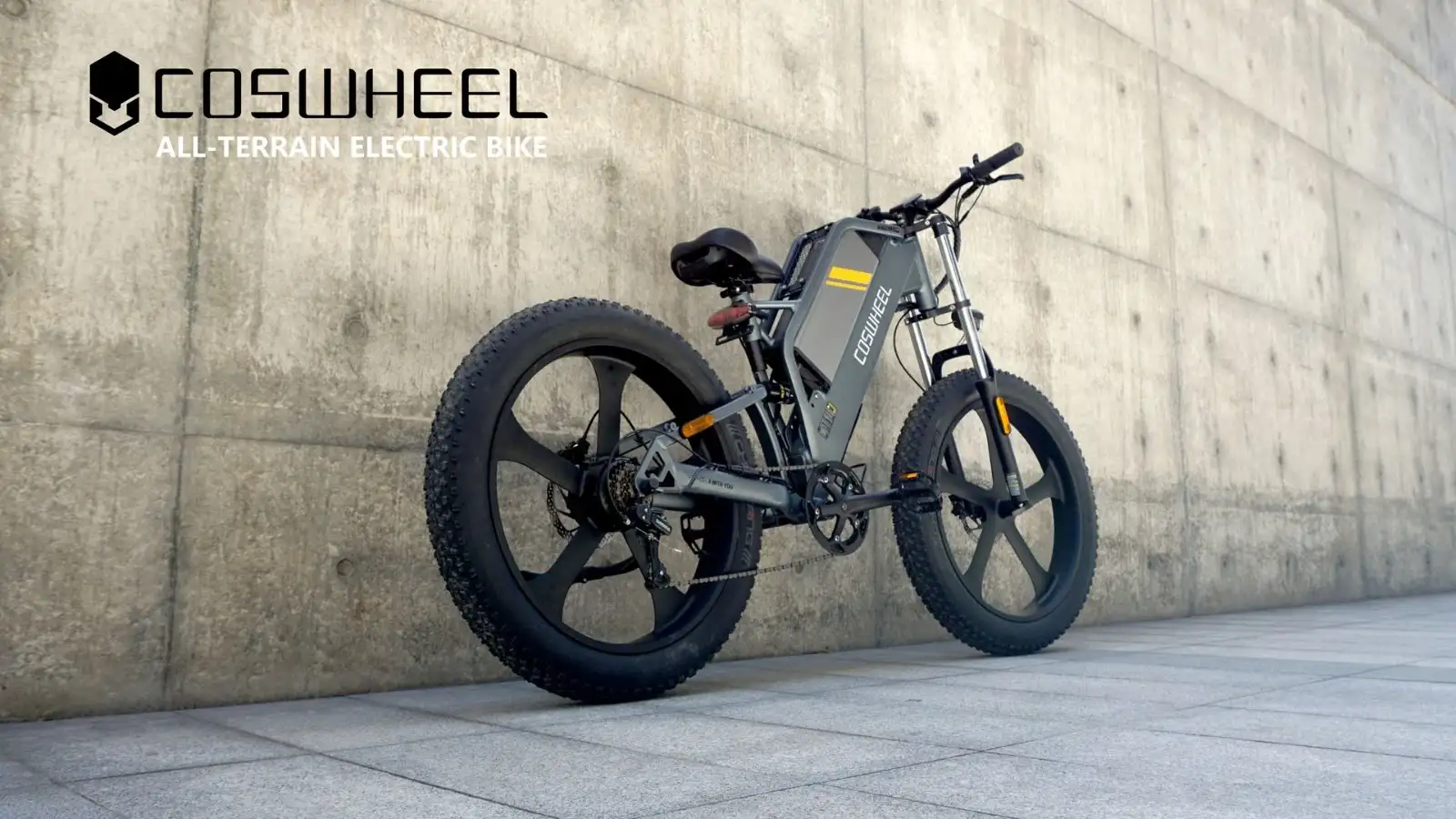 Choose Coswheel for Convenient and Cost-Effective
The Coswheel 26-inch electric bike is a convenient and cost-effective solution to your transportation needs. With no gas or parking costs, you can save money on your daily commute or errands. The bike is easy to operate and requires minimal maintenance, making it a low-cost investment in your transportation needs. And with its lightweight design, you can easily store and transport the bike as needed.
Fat Tire Design for Enhanced Off-Road Capability
The Coswheel 26-inch electric bike is an excellent choice for eBike off-road biking. Whether you want to explore local trails or take a weekend camping trip, this bike is up to the challenge. Equipped with fat tires, the T26 eBike ensures superior traction and stability on various surfaces, making it the perfect companion for off-road exploration. The vast and sturdy tires grip the ground confidently, allowing you to efficiently tackle uneven terrains, sandy trails, and rocky paths. Experience a smooth, controlled ride, even in the most challenging off-road conditions.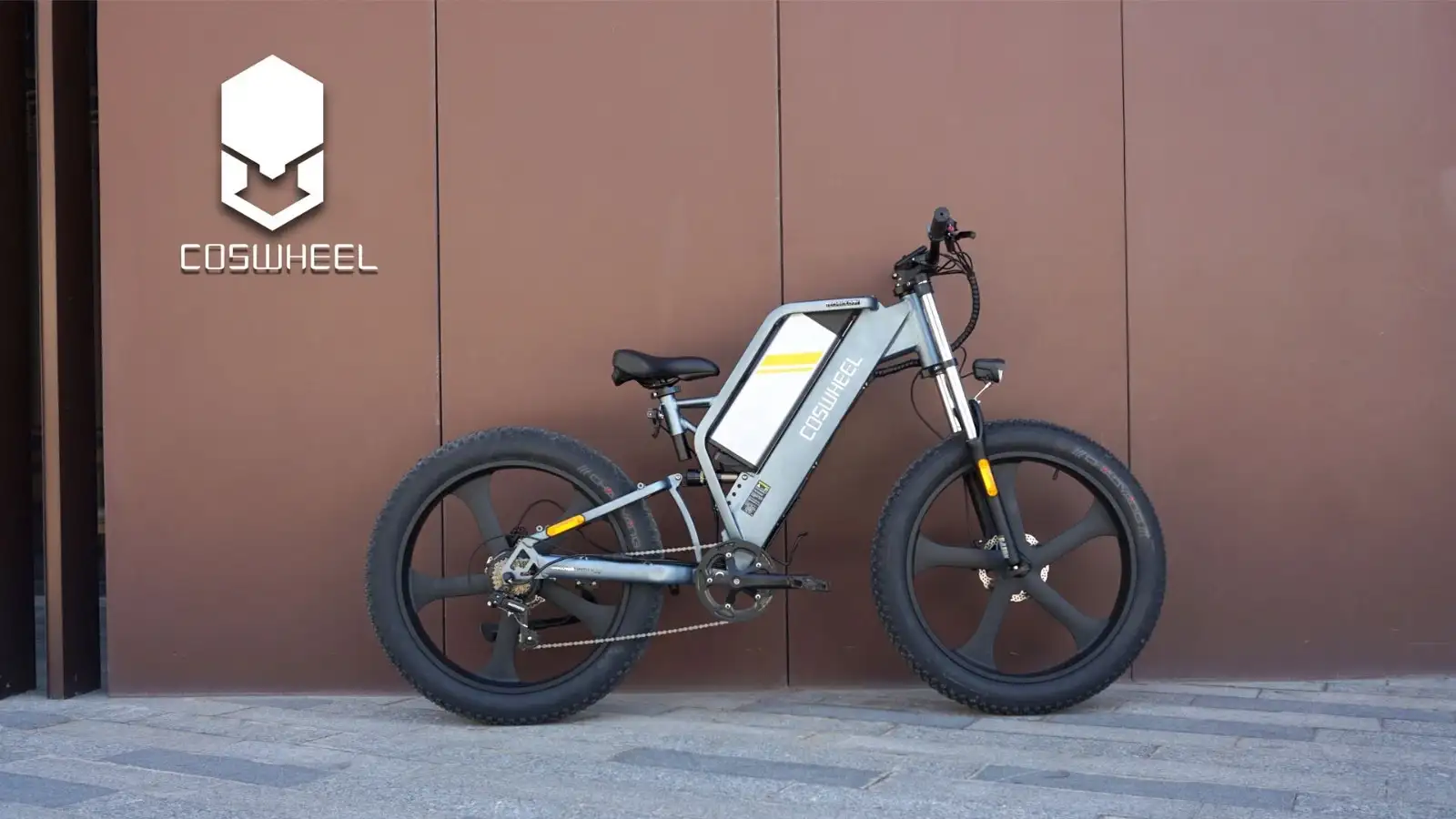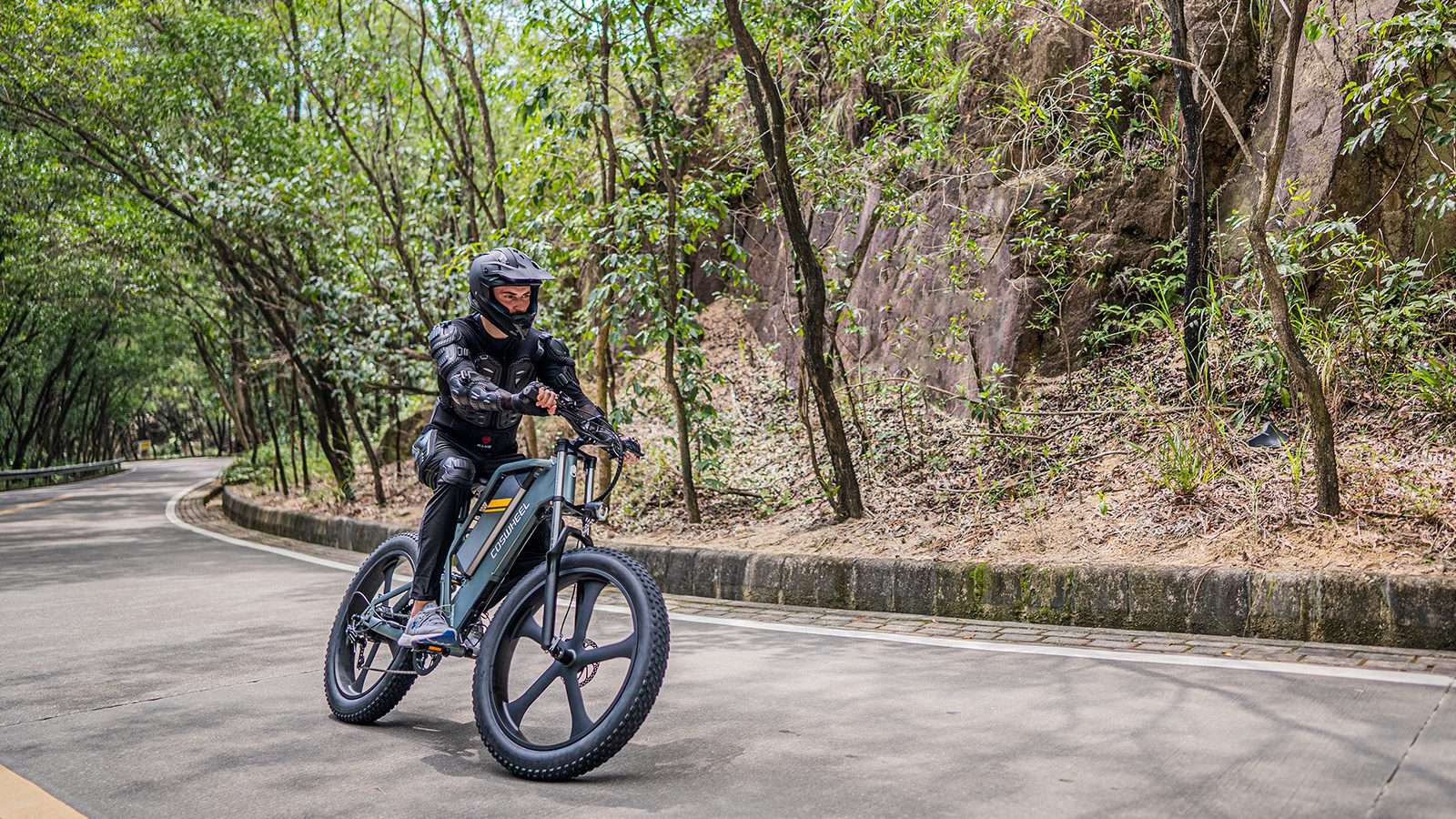 Versatility for Off-Road Excursions
Our Ebike off-road is a top-of-the-line option for passionate off-road bikers, designed to provide superior versatility. Its robust construction, combined with the power of a fat tire electric bike 750W/1000W(peak 1500W), enables you to navigate through forests, mountains, and remote trails confidently. Embrace the freedom to venture off the beaten path and embark on exhilarating off-road excursions like never before.
Cutting-Edge Features for Optimal Performance
The 26-inch electric bike has cutting-edge features to elevate your riding experience. From advanced suspension systems that absorb shocks and bumps to ensure a smooth ride to an intuitive LCD providing real-time information about speed, distance, and battery life, every aspect of the T26 is meticulously designed for optimal performance and convenience.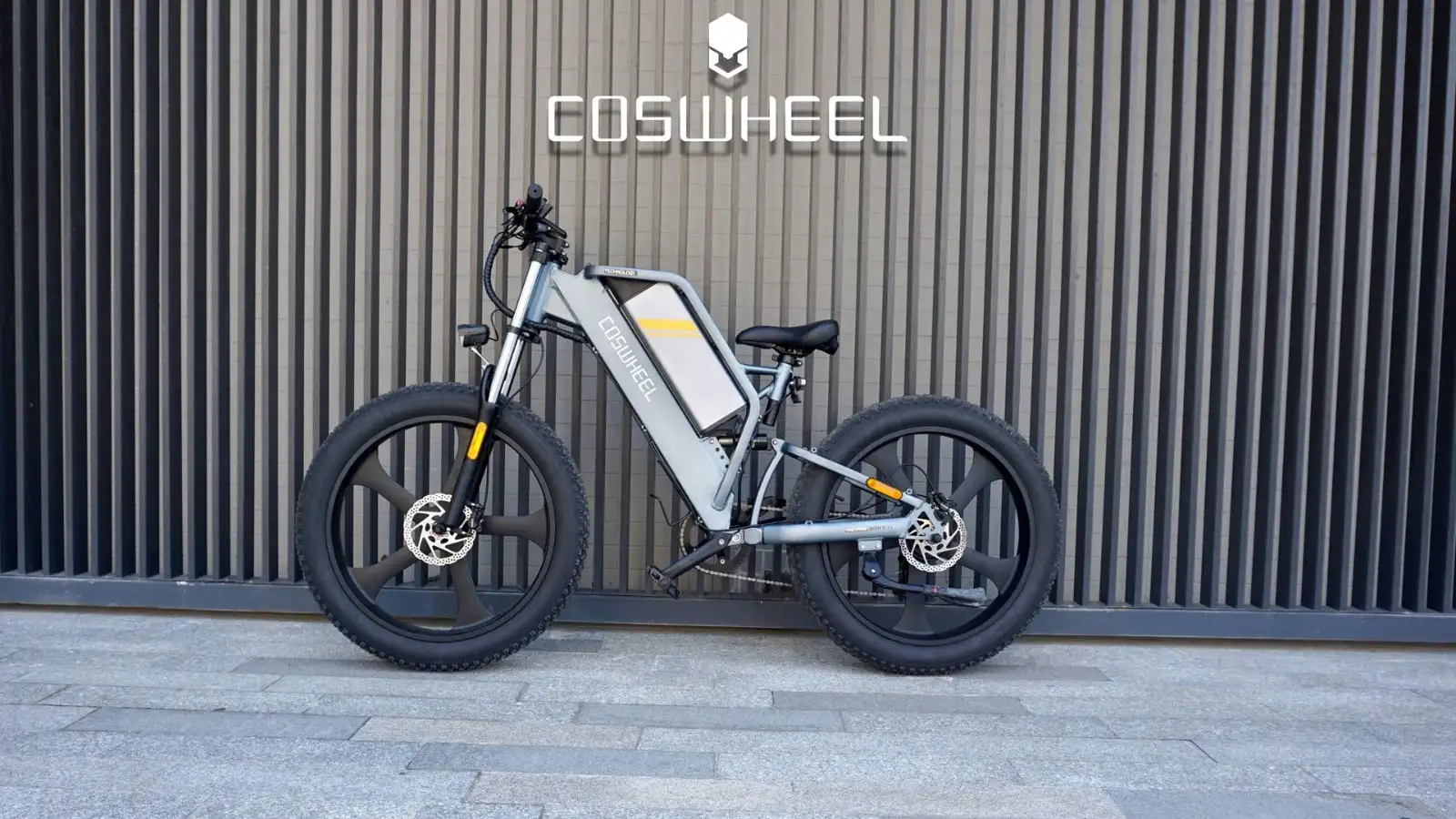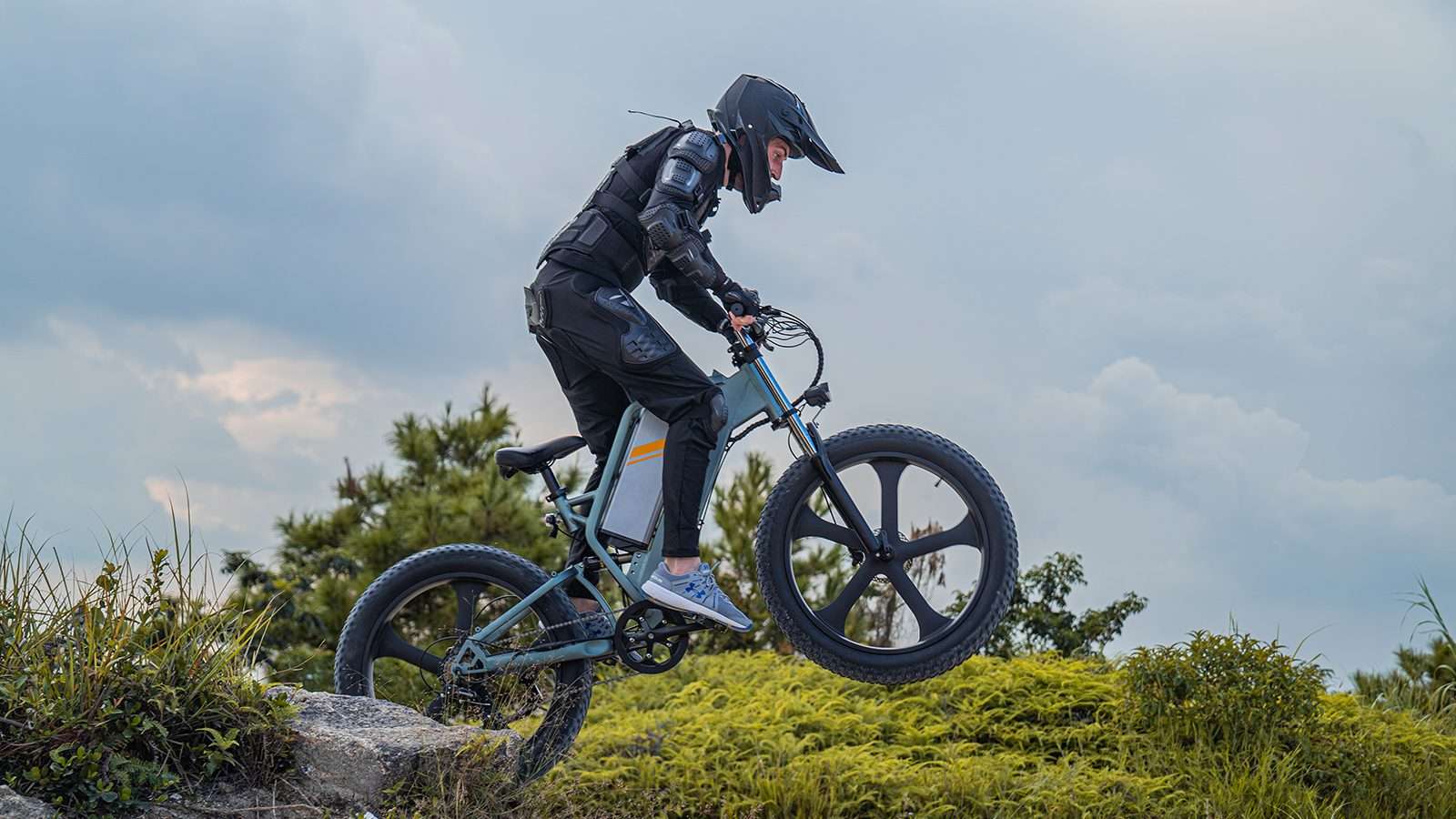 Buy 26 Inch Electric Bike for Off-Road Adventure
Embrace the power and versatility of the T26 eBike today. Explore new horizons, conquer off-road trails, and experience the thrill of true freedom. Purchase our 26-inch electric bike with a fat tire electric bike 750W/1000W(peak 1500W) motor from Coswheel and redefine your off-road adventures. Unlock the possibilities of off-road exploration with the T26 eBike.
750W/1000W Motor for Unmatched Performance
The T26 eBike boasts a high-powered fat tire electric bike 750W/1000W(peak 1500w) motor that delivers exceptional torque and acceleration, allowing you to conquer any off-road trail effortlessly. Experience the thrill of powerful rides as you navigate through rugged landscapes, dirt paths, and challenging inclines. With the T26, no terrain is too daunting, and every adventure becomes remarkable.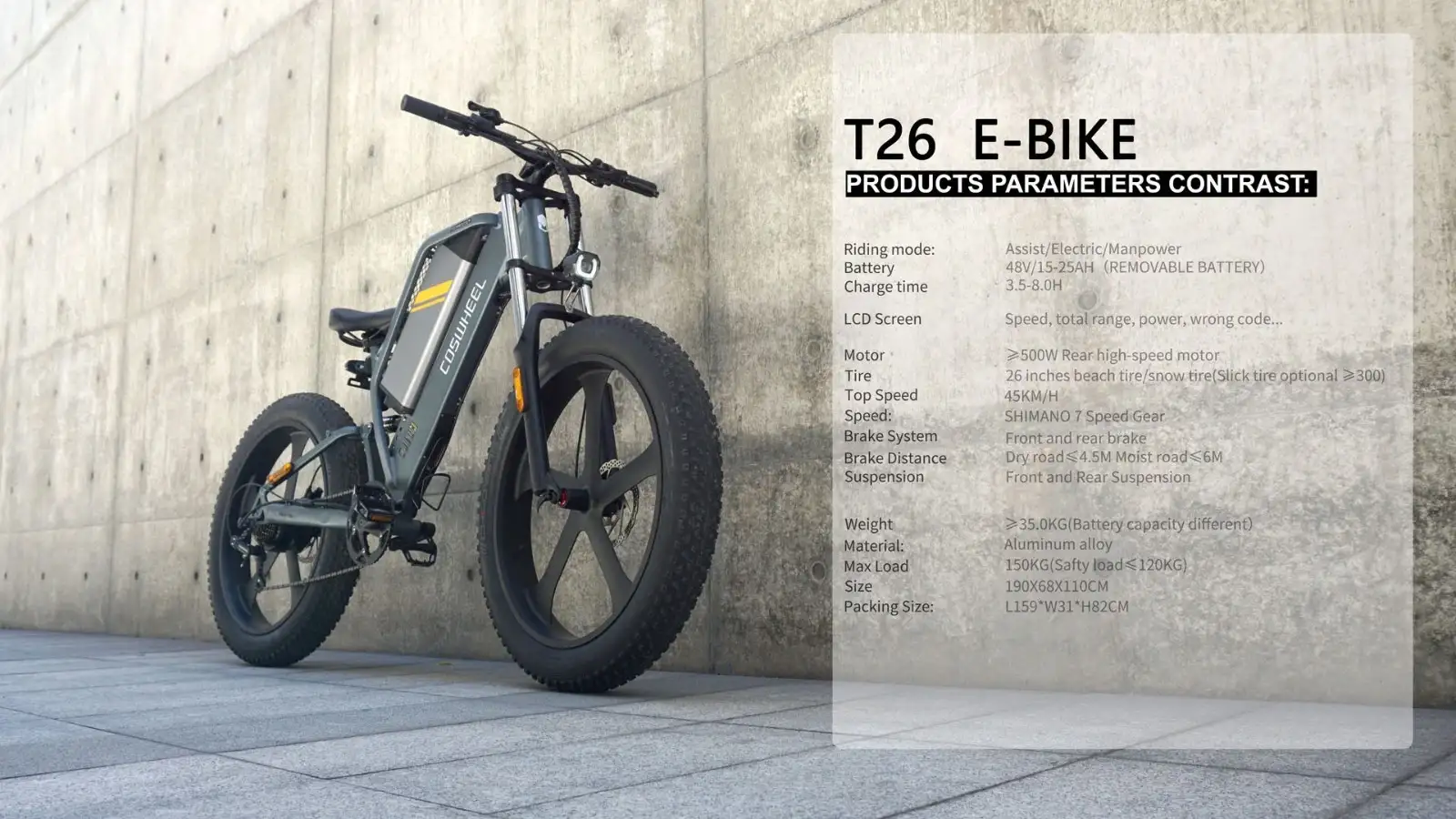 15/20/25Ah with removable battery
Peak 1500W(rated 750W/1000W)
26 inches beach tire/snow tire
Double Disc Brake (front and back)
LCD display: speed, headlight, fault code...