Coswheel make your trip different.
Coswheel is specialized in the production of electric scooter and ebike and was established in 2015. Coswheel's factory is locating in DongGuan city. It enjoys a smooth production operation and convenient traffic conditions.
Coswheel is focused on the field of new energy vehicles from electric scooters to ebikes which holds independent design research and development as it's central task. Coswheel has two different electric vehicles' product lines, one is electric scooters it contains different models vary in size/speed/battery etc. The other line is ebikes differ from 12 inches (30.48 cm) wheel to 26 inches (66.04 cm) wheel, from city ride to all terrain ride, from modern design to classic design, satisfies the demands from different countries.
Coswheel's products are competitive in design and user experience. In fact user experience quality control is an important and essential part of our quality control. It's regarded as the life of Coswheel. Currently, we export to over 50 countries and regions, especially North America, Europe, Japan, Korea, and South America. Our products have also won the favor and support from local Chinese people. Growing with customers always is the main value of Coswheel.
If you are interested in any of our product please feel free to contact us at any time.
Welcome to visit Coswheel, thank you.
Create the most phonomenal & coolest electric bike for users. Do our best to create environment friendly electric bike.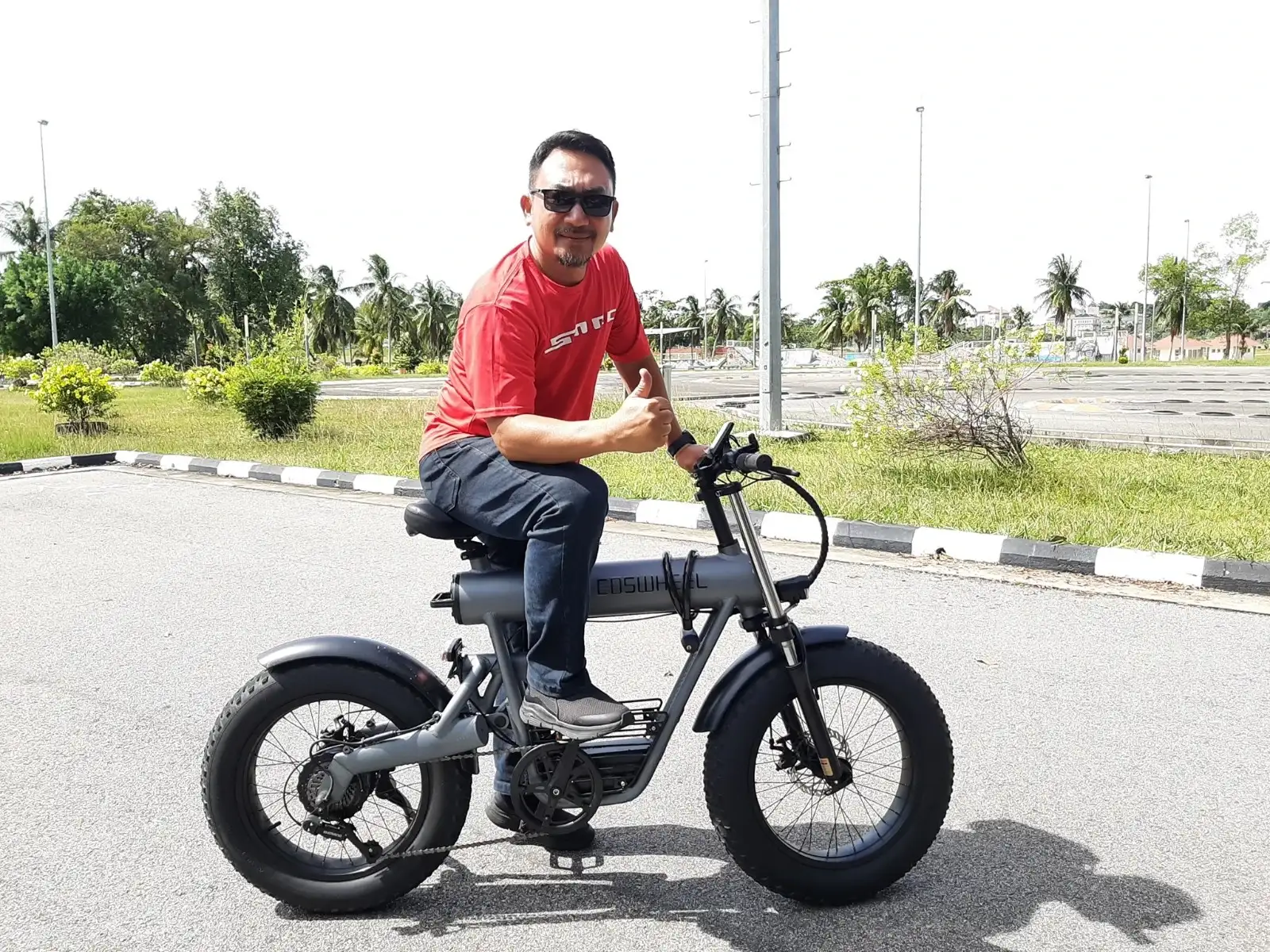 Coswheel is a new energy vehicle manufacturer and developer.
Coswheel produces electric scooters to electric bikes which holds independent design research and development as it's central task.
Coswheel aims to create electric bicycles that bring convenience, comfort, and cool experience to all users. We give the product temperature. Our product is not only a means of transportation, but also your reliable partner. It not only brings fun to your riding, but also gives you a reliable and stable experience. As a trustworthy partner, accompany you through the journey.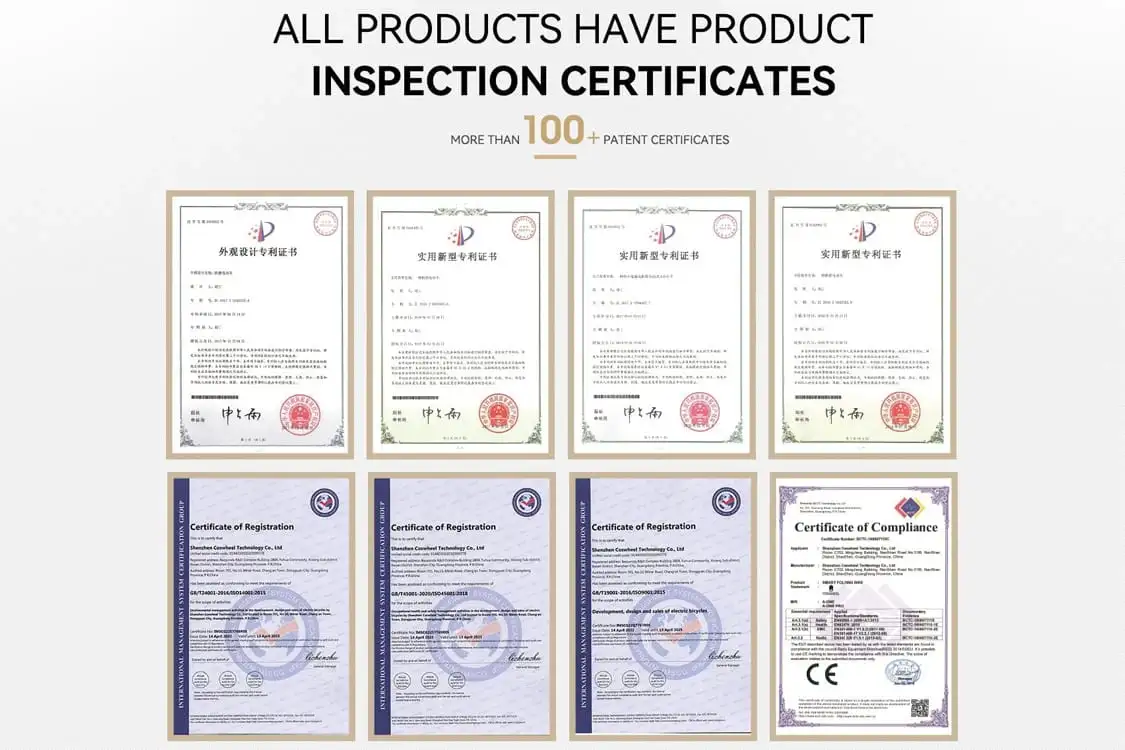 Up to now, COSWHEEL has obtained more than 100 kinds of certificates, including CE, ROHS, UL, ISO9001 and other certification certificates.
But what makes us most proud is that each of our products has a design patent, the only one in the world, become our partner, and sell our products without anxiety.
In addition, our design team is from the Ferrari bicycle team and is proficient in designing various bicycles. Every year, there are 2-3 self-developed models.