E-bike, what I want to suggest to you
we love e-bikes we love how accessible they make cycling and we love how sophisticated the technology they use is. I'm going to tell you everything you need to know about e-bikes and how to buy one. I'm going to talk about Road e-bikes, hybrid e-bikes, mountain e-bikes.
E-bike advantages
Safe speed
Legally, all e-bikes in Europe are capped at 25 kilometers an hour. So above that limit, you will not receive any more support, this is what's known as pedal assist. It's safe.
Good points for e-bike
I'll talk about it more when I get onto the different motor systems later. It is what generates that feeling of acceleration when you start pedaling. You also get great variation in different models including mountain e-bikes road e-bikes and hybrid e-bikes.
The mountain e-bikes have higher torque ratings, which are really important when you're riding off-road and up steep climbs. The hybrid bikes are also equally likely to benefit from increased torque because you get a bigger acceleration.
It's really useful if you're starting from stopped at traffic lights or if you're riding in traffic. They also offer loads of advantages because you can ride to work. You'll be less sweaty, or you can commute further distances. When you're cycling uphill, the e-bike has replicated a ride feel as close to a normal bike as possible. It depends on motor placement, power torque delivery, and pedaling resistance.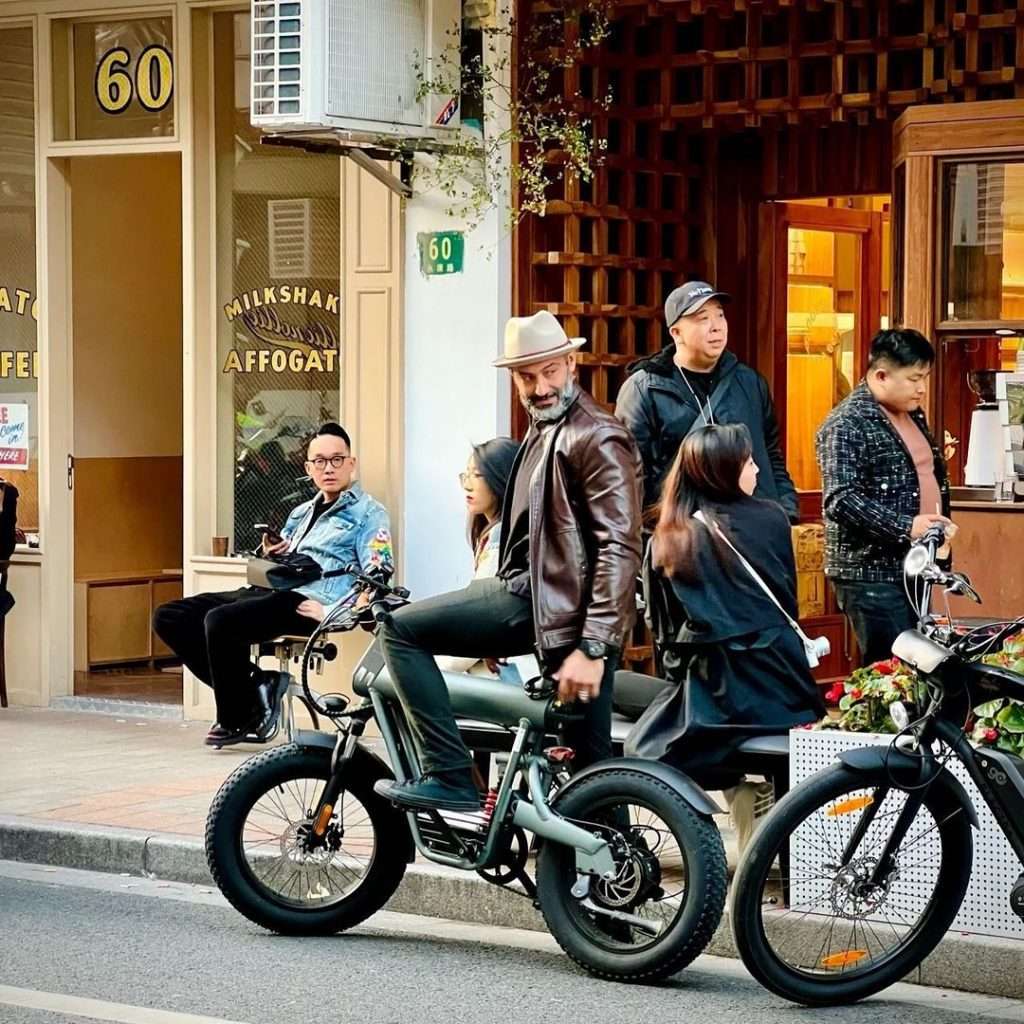 Motor
There are a couple of things to look out for when it comes to motor placement on E-bikes.
The first one is what's called hub drive. That's where the motor is in the rear hub on the rear wheel. The battery lives in the bike's down tube. If you want to create a normal-looking bike(e-bike), then it can also be a lightweight system, the second system is a mid-drive motor. They look bulkier, but they benefit from placing the weight lower down. It can have a really positive effect on the e-bike's handling.
Its performance, the other great benefit of this system, is they work in synergy with your gears. Which can increase the overall efficiency of the system. Some brands prioritize a lower torque, this is to create a normal riding feel. This means the e-bike will not surge or accelerate as quickly when you start pedaling. Then you have less acceleration you'll have. That means you have to put more effort into yourself, especially when going uphill.
It's something of a hot topic. The amount in E-bikes will typically have a much larger battery capacity than any road e-bike. This is because of their use on off-road and steep Technic called terrain. The fact that you'll never really ride above 25 kilometers an hour. So there'll be a more constant use of Systems was bigger battery capacity, including Shimano steps. There are trade-offs larger capacity batteries will weigh more. So road e-bikes will often spec a smaller capacity battery, they also want to prioritize keeping the e-bike's weight down.
E-bike security advice
A helmet for your e-bike
There is no legal ruling that says you have to wear a helmet when you ride a bike. But we would always recommend that you do and if you're going to be riding your e-bike for commuting. There are some really nice styled helmets that look really nice and provide lighting solutions all the surrounding way. https://www.coswheel.com/ebike-t20
Some necessary tools for your e-bike.
We would also recommend that you get yourself some tools. In case you have a mechanical when you're riding, as standard, we'd recommend you buy a multi-tool hand pump. And a set of tire levers, so you can swap out a tube should you get a puncture.