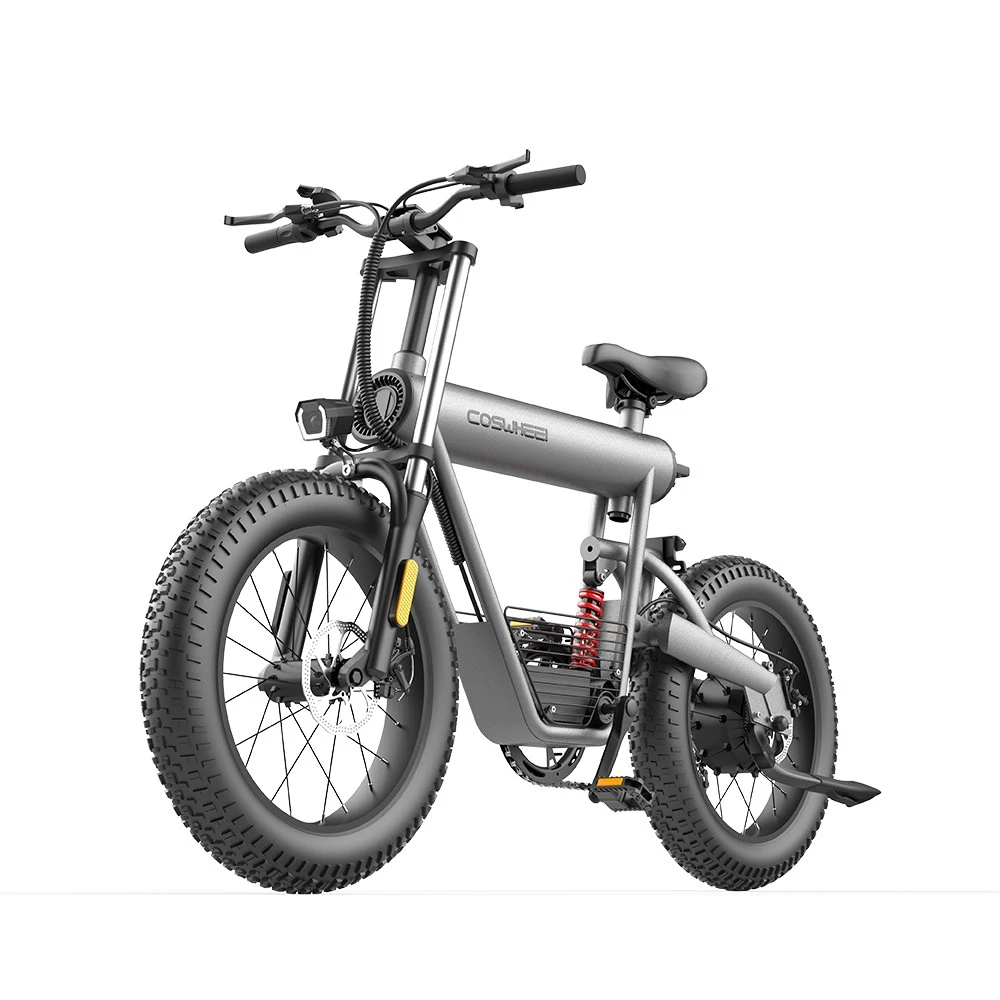 48V 10/15/20Ah Lithium Battery, 500w motor, 20" x 4"tires.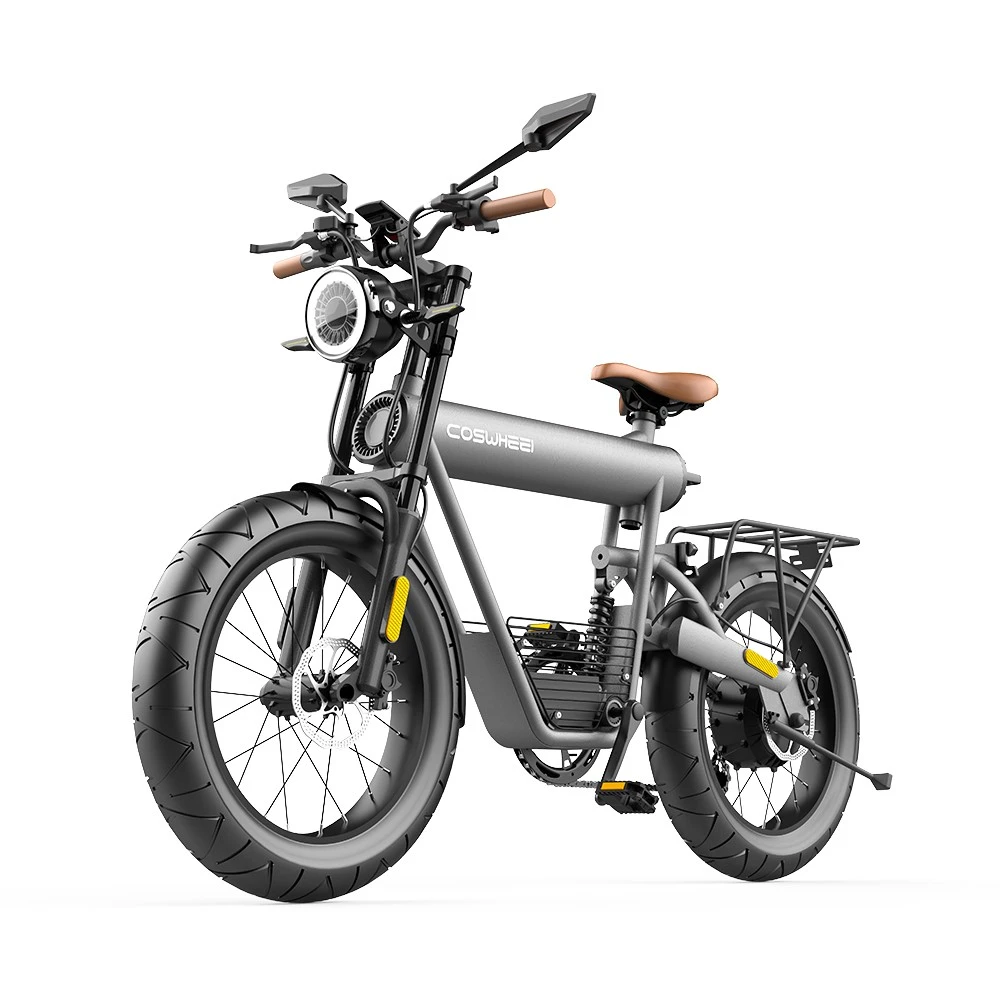 48V 10/15/20Ah Lithium Battery, 750w motor, 20" x 4"tires.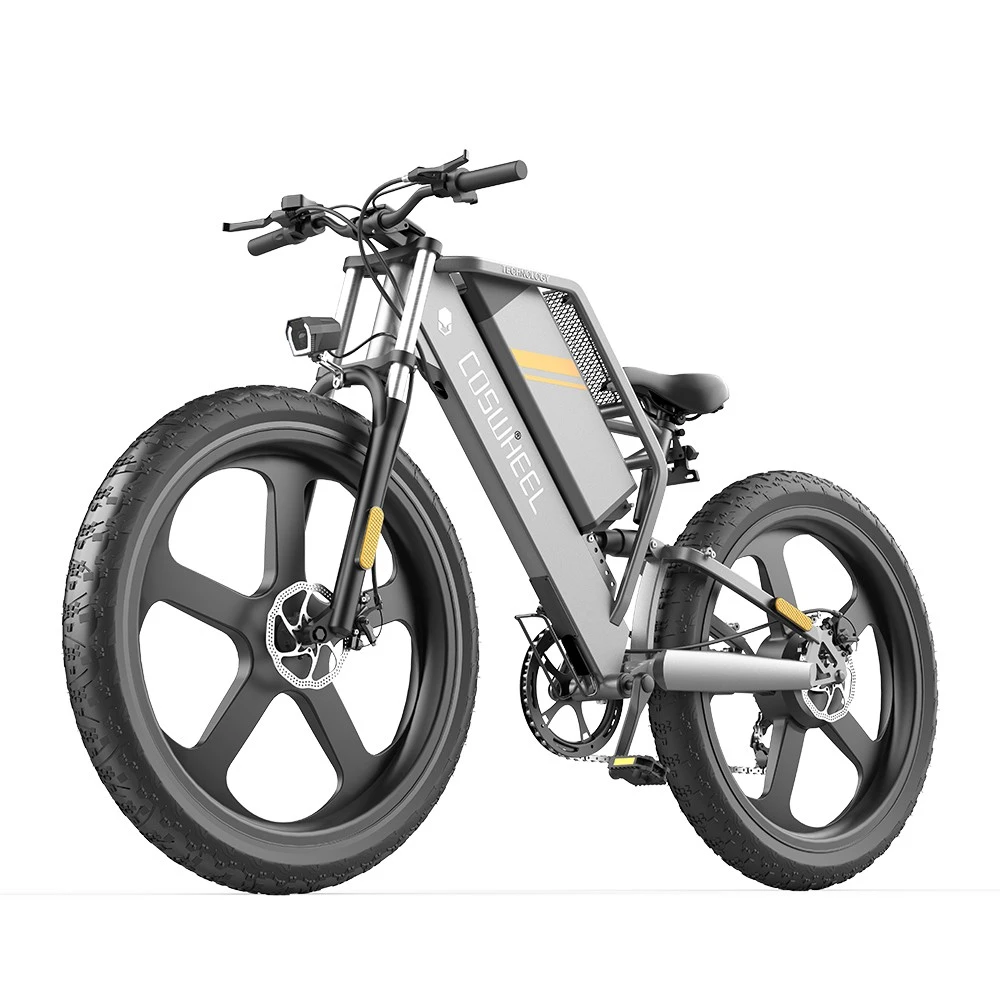 48V 15/20/25Ah Lithium Battery, 750w motor, 26" x 4"tires.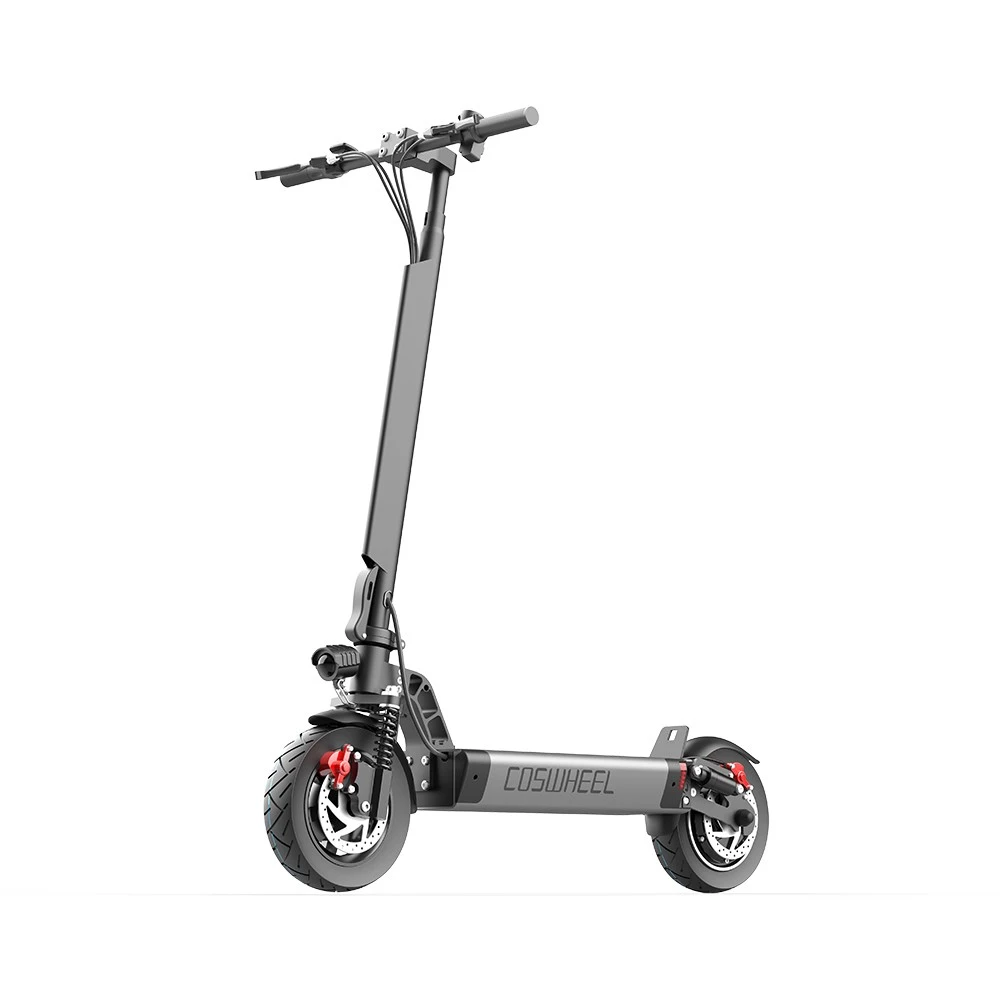 48V 10/12/15/20Ah Lithium Battery, 500w motor, 10" x 4"tires.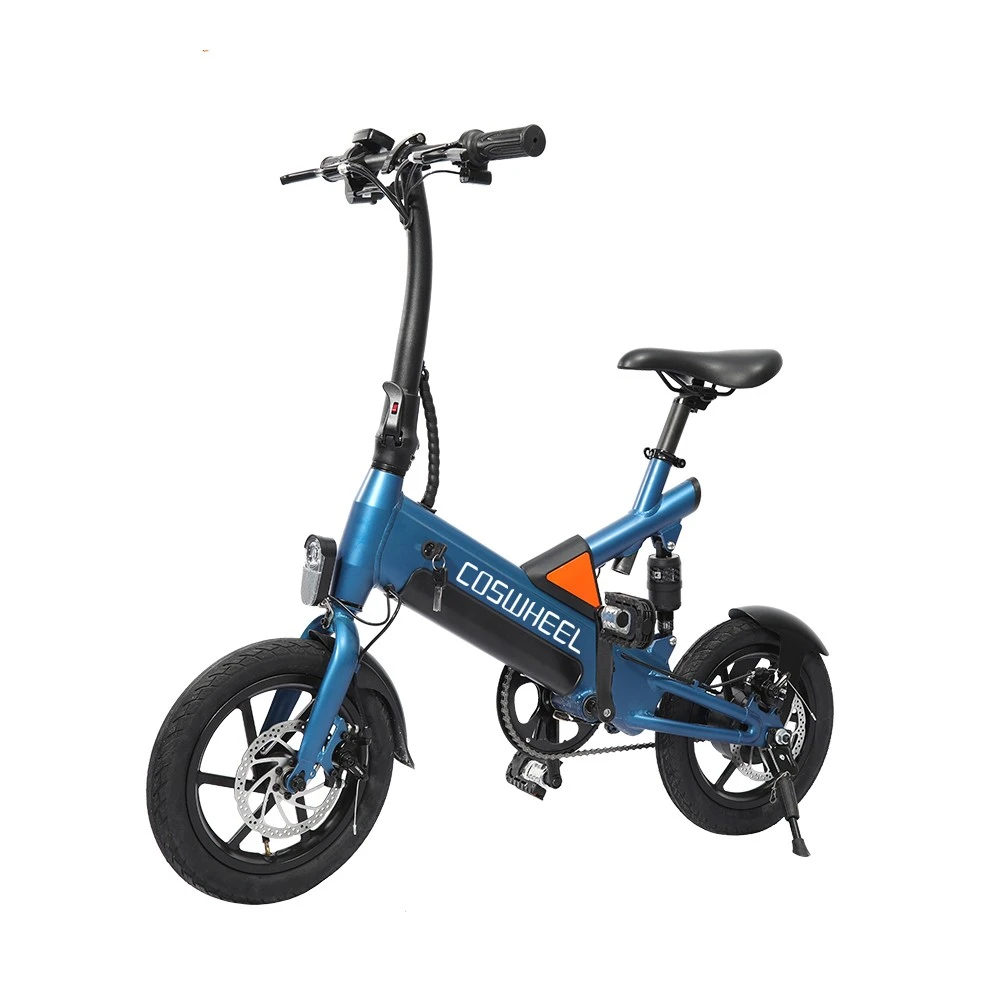 36V 8Ah Lithium Battery, 500w motor, 14" x 4"tires.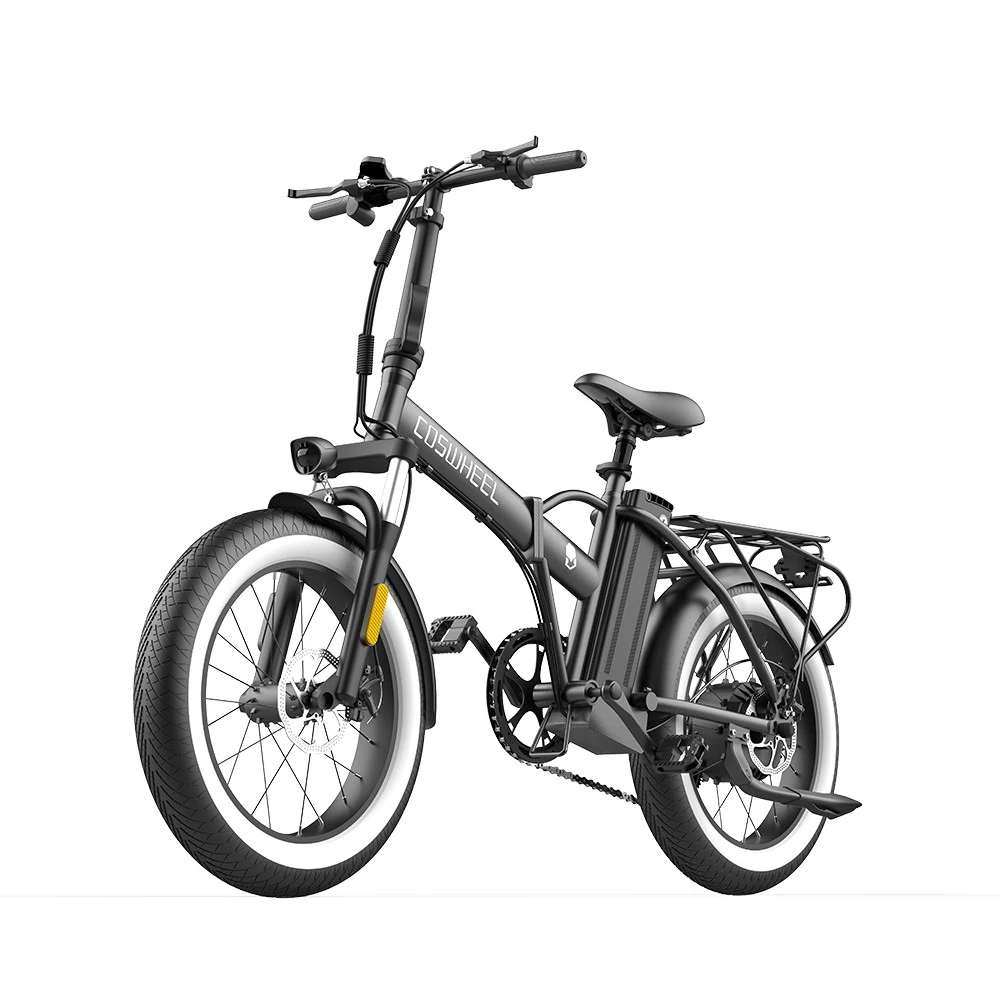 48V 8/10/15/20Ah Lithium Battery, 500w motor, 20" x 4"tires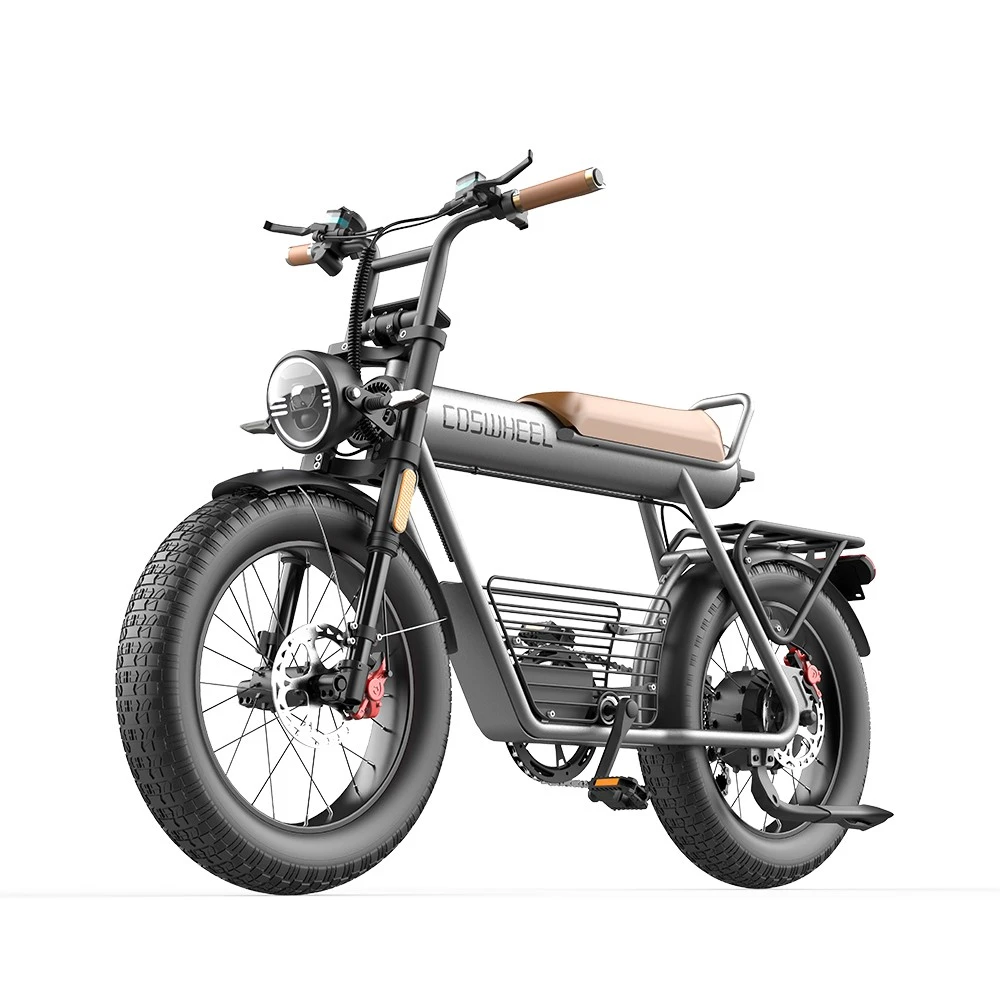 48V 15/20/25/30Ah Lithium Battery, 750w motor, 20" x 5"tires.
T20 
Ebike
All -terrain work electric bicycles,500W motor, maximum speed of 45-50km/h, easily controlling various driving environments.
T20R Ebike
T20 upgrade, 750w motor, running water headlights, leather seats and grips.
CT20 Ebike
The body is lengthened, and the long seat can take children, which is convenient for family travel.
T26 Ebike
26″*4″ large size tires, 750w motor, no fear of any challenges.
S1 Scooter
500w strong power foldable scooter, easy to put in the trunk of the car, environmentally friendly way of travel.
F1 Ebike
Foldable electric bike with 20″*4″ road fat tires, a good choice for urban travel.
F8 Ebike
A mini electric bike weighing only 17kg, a great gift for girls.
CT20 Battery
48V 15/20/25/30AH Removable battery
We are COSWHEEL! We provide excellent OEM/ODM and Ebike Design Services delivering the most electric bike on the planet. What we provide is not only extraordinary electric bicycle but a systematic service network that ties customers and dealers together.

JUST FOLLOW YOUR HEART, ENJOY YOUR RIDING GAME
Coswheel was established in 2015 as a designer and developer of personal electric vehicles, including scooters and e-bikes. Our design and production facility is located in Dongguan City, just a few miles north of Hong Kong—where we design, test, and build the most innovative electric bikes and scooters in the world.
Coswheel is intently focused on the research and independent design of new personal transport vehicles for customers across the globe. We are keenly focused on user experience and quality control—as these are the founding principles of our company. Currently, we export to over 50 countries and regions, including North America, Europe, Japan, Korea, and South America.
Enjoy your ebikestyle, enjoy your travel with Coswheel-electric bike-T20.
Bring more fun to your life. Enjoy happy time with your kids.
Choose Coswheel electric bike T20-R. Japan agent special customized models.